Jayson Tatum and Marcus Smart Assess Boston Celtics Rookies
Published 12/11/2020, 12:00 PM EST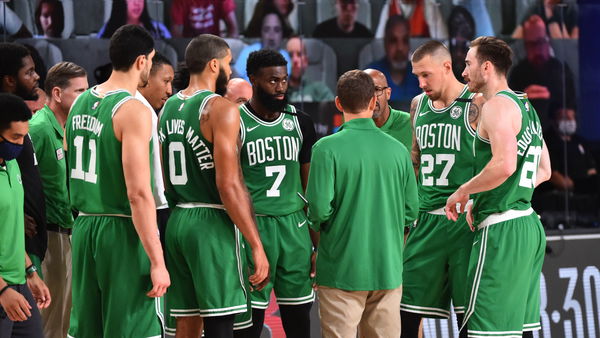 ---
---
The Boston Celtics have been quite this off season. They have only brought in two players, Tristan Thompson and Jeff Teague, and drafted two young players, Aaron Nesmith (14th pick) and Payton Pritchard (26th pick).
ADVERTISEMENT
Article continues below this ad
With the NBA pre-season starting tomorrow, teams have already have had multiple practice sessions. This is a great opportunity for Pritchard and Nesmith to show their talents to the team. Till now, their teammates Jaylen Brown and Jayson Tatum seem impressed with their performances.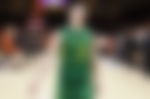 ADVERTISEMENT
Article continues below this ad
In a recent press conference, Marcus Smart appreciated the 26th pick Pritchard. Smart said, "I kind of had a feeling that he would be a guy for me that would stand out. I was looking forward to seeing what he has, and he hasn't disappointed yet."
Fellow superstar Jayson Tatum also chimed in. He said, "I like those guys a lot. They work hard. Aaron can really shoot. He's really physically gifted athleticism and strength-wise. And Payton, obviously he's shooting the ball really well and he really knows how to play and he competes at a high level, and I like that."
Nesmith was the best shooter in his class, averaging 52.2% from the deep last season. If he can adjust to the NBA's pace and is as effective as he was in college last season, he is a steal.
While Pritchard is a great ball-handler and adds more depth to the guard rotation. With Kemba Walker expected to miss the start of the season, Pritchard will have a real opportunity for minutes.
Are the Boston Celtics challengers in the East?
The Celtics were just two wins away from winning the Eastern Conference finals. With the new season approaching, the Celtics have seen Gordon Hayward leave the team.
ADVERTISEMENT
Article continues below this ad
Boston still has a big three of
Jayson Tatum
, Kemba Walker, and Jaylen Brown on their team. They also have Marcus Smart in the team, who will probably be promoted to a starting role.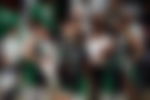 The Celtics will benefit from their draft picks, though. Nesmith is a prolific shooter and can add some crucial points off the bench. With Hayward gone, expect to see the 14th pick playing a great deal of minutes this season.
Pritchard has been very impressive in the practice sessions. Without Walker, the Celtics will turn to Teague, who might start for the team. Pritchard might be the back ball-handler until then. If he can impress with his initial performances, he can compete with Teague for minutes.
ADVERTISEMENT
Article continues below this ad
They also added Tristan Thompson, who is arguably a much better starting option than Daniel Theis. They have also added backup guard Jeff Teague to their side. Teague is an experienced guard who can provide a much-wanted rest to their starting point guard Kemba Walker.
The Boston Celtics will surely miss the output from Gordon Hayward, but the newer signings of Jeff Teague and Tristan Thompson are welcome additions to the roster. Their draft picks Nesmith and Pritchard will play a crucial role from the bench. The Celtics are a serious contender for the East. If their Big Three can step up, they can surely challenge for the title.