Former New York Knicks Icon Announces Intention to Return to NBA Through an Emotional Statement
Published 09/15/2020, 6:28 AM EDT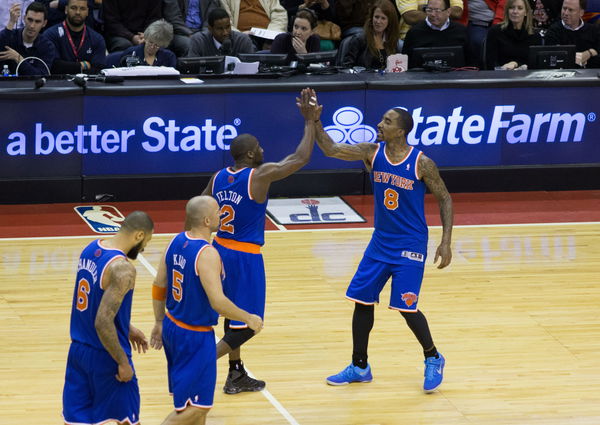 ---
---
After spending 30 seconds on the court during the NBA Finals in 2019, Jeremy Lin earned his ring with the Raptors. He became the first Asian-American to win a ring. In the following season, the former Knicks icon left to play in the Chinese Basketball Association (CBA) league.
ADVERTISEMENT
Article continues below this ad
Now Lin has said that he wants to come back. Last month, he complained about how the referees haven't been able to protect him. The excessive fouling he suffered led to hearing loss and hospitalization. Now, in an emotional video, he has said that he hopes to return to the NBA.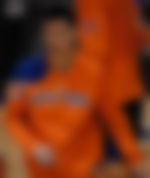 ADVERTISEMENT
Article continues below this ad
He said, "This decision has really been the hardest in my life. Every morning I would wake up at 4:00 am or 5:00 am, thinking, thinking, and thinking all the time… I feel that I still have NBA dreams. I still have time to play (there) and I have to chase this… Why was this decision so difficult? Yesterday, when I shared this with my family and friends when I told them I would have to leave China, I cried."
Should the Knicks give Linsanity a second chance?
Lin was part of one of the most iconic Knicks teams in the early 2010s. The Knicks had aging guards in Mike Bibby and Baron Davis so they gave a 23-year-old Lin a chance, and he didn't disappoint. During a run of 26 games, he started 25 and became an overnight hero.
ADVERTISEMENT
Article continues below this ad
As he averaged an 'insane' 18.5 points, 7.7 assists, and two steals per game, he was given the nickname Linsanity by the fans. This stretch also included a memorable 38 points against Kobe Bryant and the Lakers and a game-winner against the Raptors.
But all good things come to an end, and for Lin, it came too early. In the offseason, he was a free agent. A lot of players didn't like Lin having the spotlight and so they let him leave for the Rockets. Playing behind James Harden, he never had the same success, and that began a downward spiral for his NBA career.
ADVERTISEMENT
Article continues below this ad
Currently, the Knicks have two point guards on their roster. Elfrid Payton has had occasional good games but has not lived up to the potential he had when he was picked #10 overall in 2014. Their other point guard, Frank Ntilikina, has been a bigger disappointment.
If they finally choose to get rid of the Frenchman, they could consider bringing back Lin. At 32, he still has a couple of years to offer and his arrival would definitely make Knicks fans happy.