NBA Hall of Famer Highlights the Critical Moment Which Changed Stephen Curry's Career
Published 07/24/2020, 8:29 AM EDT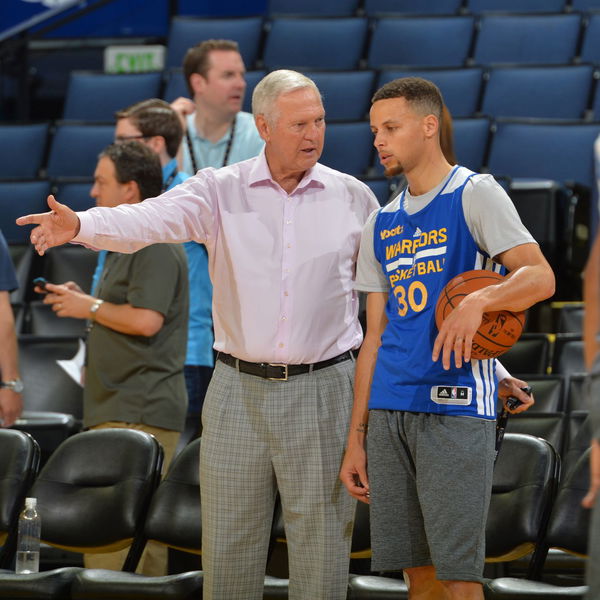 ---
---
In 2016, Golden State Warriors star Stephen Curry won the Most Valuable Player trophy. The last time a Warrior had won the trophy was back in 1960, courtsey Wilt Chamberlain. But according to Hall of Famer and former Warriors consultant Jerry West, Curry would not have been able to ascend to the next level had it not been for a trade back in 2012.
ADVERTISEMENT
Article continues below this ad
After Curry was drafted in 2009, he was playing alongside Monta Ellis, who was a fan favorite. Ellis was part of the famous 'We Believe' Warriors team. He had a real connection with the fans ever since he was drafted in 2005. But West says Ellis and Curry weren't a good pair. Both were just 6'3″ and weren't able to have much success together. So one had to go.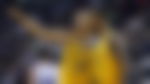 ADVERTISEMENT
Article continues below this ad
So then in March 2012, Monta Ellis and Ekpe Udoh were sent to the Milwaukee Bucks in exchange for Andrew Bogut and Stephen Jackson. There were reports that Warriors tried to trade Curry instead of Ellis, but it never worked out.
Stephen Curry makes most out of new opportunities
West then explains how Curry benefited from the trade. "I think when there was a trade made up there, it gave him more room to do things, and also have the ball in his hands," West told 95.7 The Game's Damon Bruce, Ray Ratto, and Matt Kolsky. "If you have someone that can do something really well and you don't have the ball in your hands or you don't have players that compliment you, it's tougher to reach the excellence he's reached."
He then talks about how they weren't compatible with each other. "Monta Ellis was traded and to me, that opened up [Curry's] ability to become who he is today. I think it made him more confident. They weren't good, I think, pair together, and they were both terrific players, really terrific players. But I think Steph was the person that had the most growth left in him, and when Monta left, you're seeing Steph Curry of today."
ADVERTISEMENT
Article continues below this ad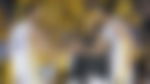 The next season, Curry went from 14 points per game to 22 points per game. Ellis' exit also allowed a young Klay Thompson to feature more as well. With that trade began a new pairing at Golden State, and it was just the start of a legacy.
ADVERTISEMENT
Article continues below this ad
Source: