Jimmy Butler Reveals Real Reason Behind His Departure From 76ers
Published 03/11/2020, 1:48 PM EDT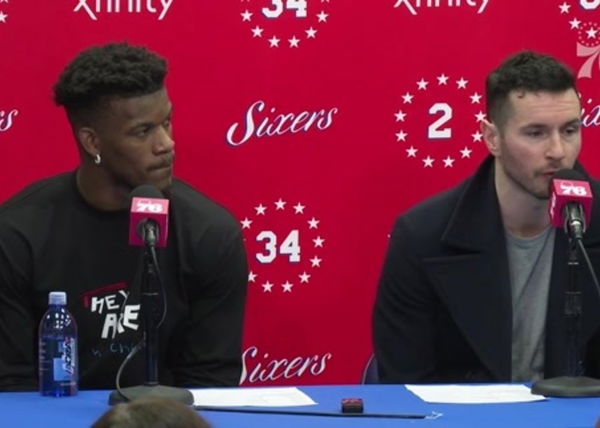 ---
---
Jimmy Butler left the Philadelphia 76ers for the Miami Heat with a sign and trade. We all know that the team and Butler had some problems still it was shocking to see him leave as they almost made the NBA Finals.
ADVERTISEMENT
Article continues below this ad
Jimmy Butler finally reveals his side of the story on JJ Redick's podcast. He discusses his reason for leaving and his relationship with head coach Brett Brown.
Jimmy Butler on his relationship with Brown and the Sixers
ADVERTISEMENT
Article continues below this ad
Butler got to Philadelphia after forcing a trade from Minnesota. Team chemistry was an issue from the start and never really got resolved. At the start of his campaign with the team, he described a meeting that took place between him, Reddick, Ben Simmons, Brown and Joel Embiid. That meeting was the one that set a bad tone for the entire season as they weren't able to accomplish anything.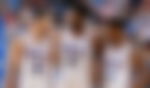 Butler also described a lack of structure and hierarchy in the organisation. He didn't know who was in charge. He didn't know what to expect or who to talk to regarding the games or training. This clearly describes a lack of accountability and leadership in the organisation as Butler describes himself as "lost".
Remember the infamous film session in Portland where Butler allegedly "aggressively challenged" Brown. That wasn't the case as both Butler and Reddick describe it as a normal conversation.
Butler describes his relationship with Brown as strictly professional. He tells us about the Raptors series in which he suddenly became team's primary ball-handler instead of Simmons. He didn't think it as fair for anyone to switch it up for the series when you haven't done the same for the entire season. "it was f****ed up" according to Butler.
Though this describes the situation wasn't all good in Philadelphia it still isn't reason enough for him to leave. So what happened?
Can you control Jimmy?
Jimmy Butler didn't like what was being discussed about him returning to Philly.
Butler described the main reason for him not gong back in because somebody asked "Can you control Jimmy? Because if you can control Jimmy, we would think about having him back."
ADVERTISEMENT
Article continues below this ad
Butler wasn't comfortable with this type of discussion at all. It wasn't as if he was doing something crazy or stupid that he would need controlling. So, when the talk of them trying to control him came out he just wasn't having it and decided to leave the team.
ADVERTISEMENT
Article continues below this ad