Jordan's Dream Team? Gordon Hayward & LaMelo Ball Show Impeccable Shooting Form in Hornets Practice
Published 12/05/2020, 10:59 AM EST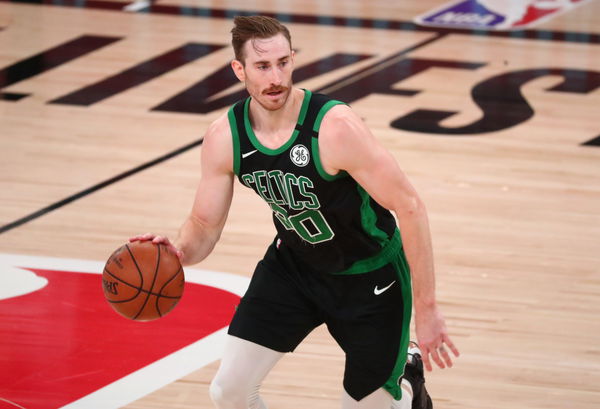 ---
---
The Charlotte Hornets have had an unimpressive history since Michael Jordan took over. Coming into this season, the Hornets have added some much needed quality to the roster. They drafted LaMelo Ball as their third pick and then signed Gordon Hayward in a 4-year deal.
ADVERTISEMENT
Article continues below this ad
Although the Hayward deal comes at an enormous price, the latest training video of him and LaMelo suggest that are ready to prove their doubters wrong.
ADVERTISEMENT
Article continues below this ad
In the training footage, both players are knocking down multiple 3-pointers and are not even missing a single shot. This, coming from LaMelo, is specifically impressive, because he has been touted as an inconsistent shooter. If his shooting ability is anywhere near the practice, get ready to see some big numbers for Ball in the near future.
Hayward, on the other hand, has always been a decent shooter of the ball. He averaged 38.3% from the 3-point line last season. He is a significant addition to the Hornets' attack and, with an increased role, will hope to increase his output.
Can Hayward and LaMelo lead the Hornets to the playoffs?
Gordon Hayward and LaMelo Ball have added much needed quality to the Charlotte Hornets. The roster already has some good players like Devonté Graham and Miles Bridges.
Graham has already shown his drastic improvement as a guard. He has been very good from the perimeter but lacks the playmaking ability. This is where LaMelo Ball will come up handy for the team.
Now, Hornets' coach James Borrego has to make some adjustments with the team as Rozier and Graham were the two standout players for them last season. Both of them are guards, and with LaMelo joining, he will have to create a system to fit them.
ADVERTISEMENT
Article continues below this ad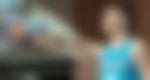 If Graham can be used as a shooting guard, then the team will have a added three point threat along with LaMelo's playmaking. Last season Graham averaged 37.3 from the three point line last season.
Hayward will be the starting power forward for the team and a much needed upgrade on Nicolas Batum. He will be the primary scoring option for the team, unlike the Celtics. The Hornets will hope that with the increased minutes and a bigger role, Hayward's output also increases.
ADVERTISEMENT
Article continues below this ad
The Hornets might take some time to integrate the new players and build a system to accommodate their stars. They surely have enough quality in their roster. If their younger players step up, they can surely be a playoff team.