Former Cavs' Player Reveals How He Was Betrayed by the Team After LeBron James' Departure
Published 06/02/2020, 11:00 AM EDT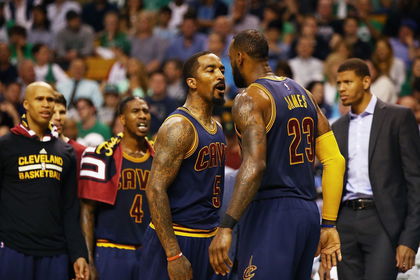 ---
---
JR Smith is the latest internet hype. A video has been uploaded on the internet where the NBA Free Agent can be seen beating up a person. Smith's involvement in the protest demanding justice for George Floyd, ended up in a sour way. However, the 34-year-old has also seen his stint with the Cleveland Cavaliers end in a similar fashion right after the departure of LeBron James
ADVERTISEMENT
Article continues below this ad
In his day, JR Smith was one of the better three-point shooters in the NBA. Smith joined the Cavs in 2015, coming in from a trade with the New York Knicks. His relationship with the team and its fans were never really out in the open.
He was a major part of the Cavs squad that won the 2016 NBA title. Smith played an instrumental role in the side that came back from a 1-3 deficit to register a historic win. However, his relationship with the team quickly deteriorated after LeBron James left the team, which caused a major collapse. 
ADVERTISEMENT
Article continues below this ad
Did the Cavs push out JR Smith after LeBron James departed, potentially ending his NBA career?
Well, not one Cavs fan forget the fumble made by Smith in Game 1 of the 2017 Finals. Many Cleveland faithful loathed Smith, even though it was purely a human error.  
The incident caused them a dear loss and the Cavs were swept 0-4 by the Golden State Warriors. Smith, who has been in the NBA since 2004, made an appearance on The Pat McAfee Show this Monday, where he spoke about his former team's intentions after LeBron left. 
Smith informed on the podcast that he wanted to adopt a major role in the team when it was confirmed that LeBron James was leaving the team. "I told the guys in the summertime. I said listen, I want to be in Cleveland and I want to be a Cavalier. Bron's going and everything, but obviously you guys have some decisions to make." Smith only wanted to stay on the team if they were going to play with the same tempo and a challenging attitude without their star player. 
ADVERTISEMENT
Article continues below this ad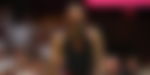 "The whole time they were telling me like 'Oh no we're going to be competitive. We are going to try and go to the Eastern Conference Finals. We're still that team..one person doesn't define our team.' And I'm like, I've got to be more of a leader, I've got to do so many more things."
Smith's expectations skyrocketed knowing that he's going to be the Cavs' main man after the departure of LeBron. But it was the complete opposite of his expectations. "When I get to the training camp, it was just like 'Na, this isn't the way we are going to go.' I'm like you could've told me this two months ago, when we had this conversation."
ADVERTISEMENT
Article continues below this ad
Smith clearly feels betrayed by the team who assured him more responsibility for the 2018-19 season. To his surprise, it never happened. After an unsettling time, the Cavs waived him last summer, making him a free agent and possibly calling the curtain on his NBA career.