There are a few similarities between Kobe Bryant and the great Jerry West. A prominent one is that they both are legends who played for the Los Angeles Lakers. Jerry West, who celebrated his birthday just a day ago on May 28th, joined the Dan Patrick Show to discuss a few topics. 
Dan Patrick made it a special on West's birthday and invited the legend to take part in the podcast. West joined via a Zoom call and added special effects to his background to make it more enticing. The Hall of Famer was instrumental in bringing Kobe Bryant into the Lakers team in 1996. Patrick also asked him if he found any striking similarities between Kobe and Michael Jordan. 
Jerry West elaborates on the winning desire of Kobe Bryant
As a person who has seen Kobe Bryant develop from a young fiery athlete to one of the greatest in the NBA, West surely knows a lot about the Mamba. "If you knew him at an early age, he was so committed and so driven, West began. "He would go play basketball at anyplace against anyone. Every year, every practice you're going to see something different out of him."
The 1972 NBA champion also mentioned how Kobe would crave for high-pressure situations. He badly wanted to prove himself on the big stage. "A lot of players don't want the pressure. The really good ones bring it on. And that's who he became when he learned the nuances of the game to tone his game down a little bit. Late in the game and times when you needed a basket, he was going to get it for you, just as Michael Jordan did."
Jerry West also mentioned the special bond Kobe shared with MJ. Just as the latter explained in 'The Last Dance,' West informed that they shared a greater relationship than what was projected by the media. "There are certain people in this world that are leaders, and there are certain people that have the same kind of desire to reach that status," West said, speaking about Kobe and MJ.
West on Kobe wanting to be like Michael Jordan
We all know Kobe Bryant wanted to emulate Michael Jordan. He grew up watching him, idolizing him, and wanting to be like him. Maybe even better than MJ himself. The Mamba had the eternal burning desire in him to be the best at whatever he does. 
"I think [Kobe] admired him so much, he admired how he played, and also the enormous success he had, both as a team and as an individual." West stated that Kobe chased after excellence and his pursuit in attaining it was similar to that of Michael Jordan's. "His infatuation with [Michael Jordan] was far greater than most people know, I think."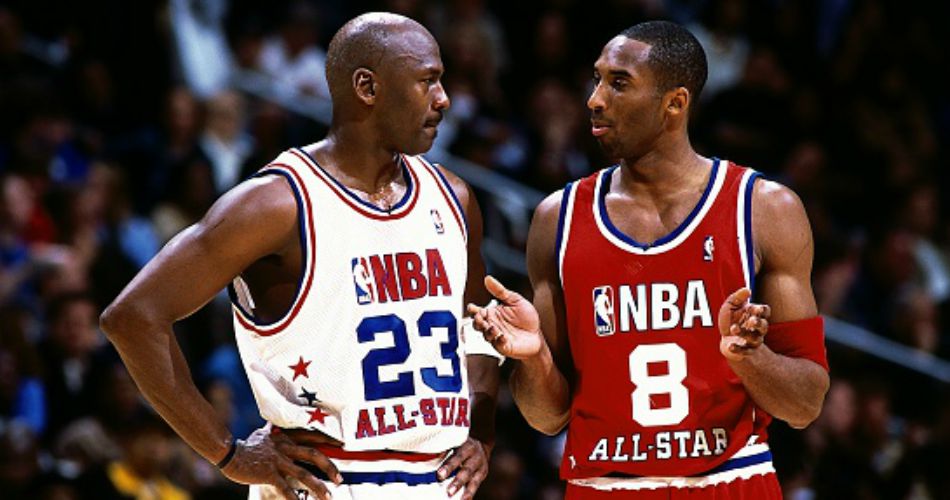 Furthermore, West explained how hard it is to actually achieve what these legends racked up in their careers. The difficulty of it is insane. He spoke about Kobe's "Mamba Mentality" and Jordan's tough-guy persona and claimed not every person can be that way. 
"There are tons of players out there that have the same mentality, but they don't have the ability to be able to go out and dominate again. They can have great games, but they can't dominate games and they can't dominate the season, like certain players did."