"Just Study, Study, Study" – Former NBA All-Star Reveals Hilarious Interaction with LeBron James
Published 12/15/2020, 10:30 AM EST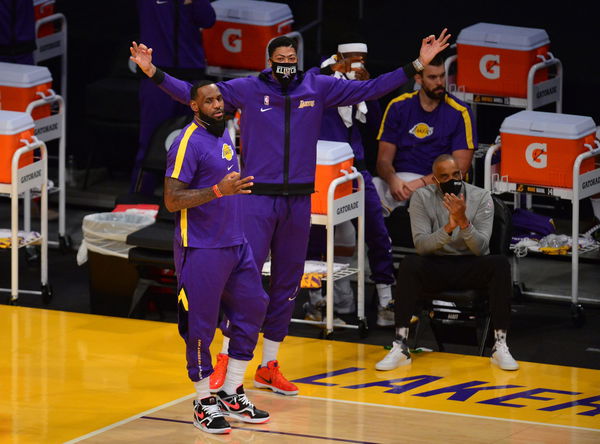 ---
---
LeBron James is one of the most fascinating players in the history of the NBA. One of the greatest to ever play the game, stories about LeBron James preparing himself off the court rival those of Michael Jordan. LeBron approaches everything with a mentality rarely seen in basketball.
ADVERTISEMENT
Article continues below this ad
Former NBA All-Star Gilbert Arenas spoke on Club Shay Shay about the early days of LeBron James. According to Arenas, he knew LeBron was going to be great the moment he laid eyes on 'The King'.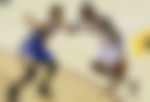 Arenas said, "I remember I made a comment to one of my teammates. This is 2004-05 season. I said 'He's going to go down top three greatest of all time and never tap into his real real ability'. Because he doesn't have to. That's how dominant this man is going to be. He's never going to have to tap into 100% of what is in that body. Because I watched something that I didn't see, and it came from an 18-19-year-old kid."
ADVERTISEMENT
Article continues below this ad
Arenas saw LeBron James coming up before the world did
In fact, Arenas shared a story about how he once played cards with LeBron James, and he saw him watching all kinds of sports in order to better educate himself. He was so focussed on getting to the best possible level that he did everything in his power to get there. Arenas said:
"As I wrote it on my Instagram, where I'm at the house, we're playing cards. And him and Savannah are sitting there. The same crew he has… And he's sitting there just watching sports. Detailed, knowing everything… playing cards but watching, and it was a computer."
ADVERTISEMENT
Article continues below this ad
Furthermore, Arenas revealed that the following year, he went to play LeBron James in cards again, while he was facing Cleveland in the playoffs. He wanted to understand how James was preparing for the basketball game. Arenas said:
"Then the following year when we were playing him in the playoffs, (I) went over there. Because it is chess now. I want to see what's' going on. I am going to peek under the hood. Let's play some cards! They're over there breaking down plays. I'm watching all the plays!.. And I'm watching this man just study study study." 
Arenas said that LeBron is a master on the court, something he saw coming before the world did. He plays chess on the basketball court. Arenas stated,  "So what everyone is hearing now, I knew then. That he knows everything on that court. He knows where everyone is supposed to be, knows that the play is real, if the play is fake. He knows exactly what is transpiring all through that game." 
ADVERTISEMENT
Article continues below this ad
LeBron James enters his 18th NBA season this year with the Los Angeles Lakers, and still doesn't look like he will slow down anytime soon. James will be looking to win his fifth NBA Championship this season.