"Clint Capela on Steroids": Former NBA Champion Chooses Between Shaquille O'Neal And Hakeem Olajuwon
Published 07/06/2020, 6:30 AM EDT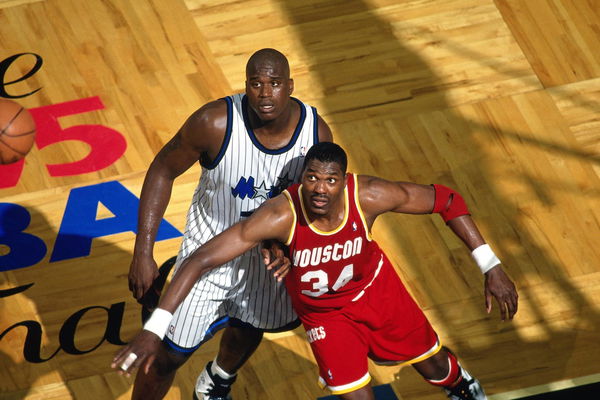 ---
---
Hakeem Olajuwon and Shaquille O'Neal are two names that pop up immediately while discussing the best centers to play in the NBA. Olajuwon is regarded as a more complete player but Shaq is called the most dominant player ever. It is tough to choose between the two, but for Kenny Smith, the choice wasn't hard.
ADVERTISEMENT
Article continues below this ad
During the 'Da Windy City' podcast with Mark Carman, Smith was asked if both Shaq and Hakeem were available in a draft, who would he pick. Kenny picked his former teammate.
"In my era and this era I'm going with the guy who got me two rings, I'm going with Hakeem," Smith said. "Because I know Hakeem would have moved out and shot the 3 'cause he had a nice jumper. So even in this era, he would have probably started shooting 3s. He would have been like Clint Capela on steroids. He would have been something different."
ADVERTISEMENT
Article continues below this ad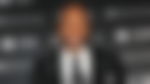 Was Shaquille O'Neal better? Or does Hakeem Olajuwon edge him out?
When it comes to offense, Shaq pips Hakeem. He pounded through his opposition and got buckets whenever he wanted. Shaq was too big, too strong and just too dominant when it came to scoring in the paint. He led the league in scoring twice and was the league leader in field-goal percentages ten times.
Hakeem was no slouch, though. While Shaq couldn't master a jump shot or make a free throw, Hakeem could. Among centers in the 90s, Olajuwon had one of the best mid-range scoring ability, after Patrick Ewing.
ADVERTISEMENT
Article continues below this ad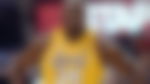 Defense, on the other hand, is not much of a debate. Hakeem won the Defensive Player of the Year, twice, while Shaq could never win one. Olajuwon had a whopping nine All-Defensive nods, including five in the First Team. Shaq could only manage three, and all came in the Second Team.
Hakeem also led the league twice in blocks and thrice in rebounds. He finished his career as the all-time leader in blocks.
ADVERTISEMENT
Article continues below this ad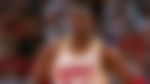 Both of them are Hall of Famers and at the end of the day, it's tough to choose between the two. It depends on what the coach wants, whether it is pure dominance like Shaq offered or a defensive leader like Hakeem was.