"Not Even in My Top 10": Former NBA Champion Makes a Bizarre Claim Around Kobe Bryant and LeBron James
Published 07/08/2020, 5:03 PM EDT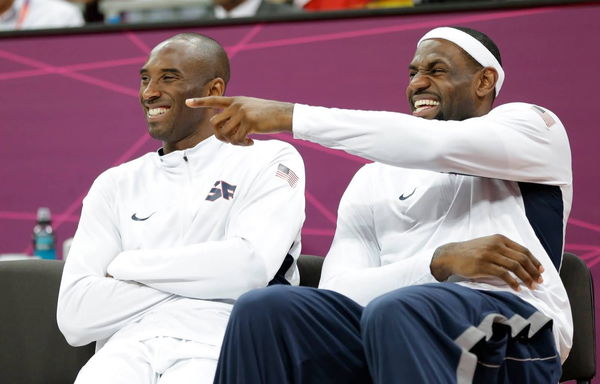 ---
---
It is very hard to determine a top 10 list of best players to have played in the NBA. Michael Jordan, LeBron James, and Kobe Bryant are the usual suspects in such lists. However, according to former NBA champion Kenny Smith, James barely makes his list at number 10, and Kobe doesn't feature at all.
ADVERTISEMENT
Article continues below this ad
ADVERTISEMENT
Article continues below this ad
While speaking on the Load Management podcast, Smith explains his choice. "It's so much easier to score now that it makes it hard to judge guys' ability," Smith said of the modern game. "Because it's so easy to score. I was a good scorer, I wasn't even a great scorer. I averaged 17 points per game, and I think my highest was 18. In that year I probably would've averaged 26 [now]."
Are there nine players better than LeBron James?
The Jet said his list included other players like Magic Johnson, Larry Bird, Oscar Robertson, and Nate Archibald. His list was clearly dominated by players from his era or prior, Shaquille O'Neal and LeBron James being the most recent players. As he mentioned, he believes that the players from his list played in a time where it was tougher to score.
ADVERTISEMENT
Article continues below this ad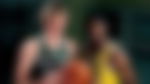 But despite how tough it was before, scoring over 30000 career points is not an underachievement, whichever era it may be. It is not the only criteria, but when you count the four MVPs that LeBron has won and his three rings, that is a mightily impressive resume. Kobe won five rings, led the league in scoring twice, won an MVP, and was probably robbed of more.
Smith's argument for including Nate Archibald was that he led the league in points and assists in one season. But he has just had four seasons where he has averaged over 24 points per game compared to LeBron who has scored at least 25 points per game in 16 out of 17 years that he has played. The one season where he averaged less than that was his rookie season.
ADVERTISEMENT
Article continues below this ad
At the end of the day, everyone is entitled to their own opinion. While LeBron and Kobe miss out on Smith's top 5, there are many people who would have them without hesitation.