Kevin Durant Backs LeBron James as the MVP, Calls for Change in Award Criteria
Published 09/21/2020, 7:00 AM EDT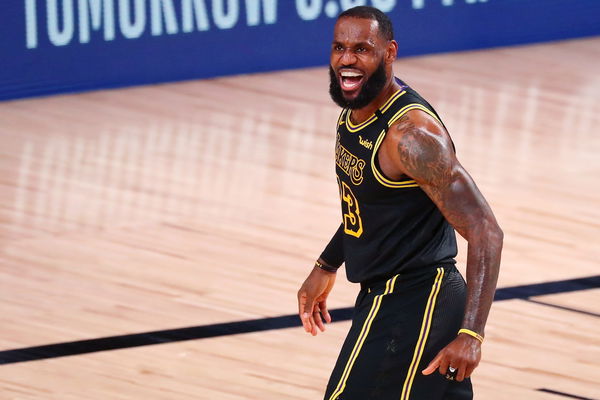 The Lakers won Game 2 against the Nuggets in a thrilling fashion. LeBron James has been a guiding light in the playoffs, leading the purple and gold towards success. But there are still talks around his MVP snub and the criteria for the award. What are Kevin Durant's views on this? 
Kevin Durant himself won the MVP award back in 2014 when he had a monstrous scoring season. He was still at OKC and averaged 32.0 points a game to beat LeBron to the award. LBJ finishing second in MVP voting is not a new thing. But this year, LeBron has been one of the top performers during the regular-season and has led the league in assists for the first time in his career. However, he received only 16 first-place votes, while the rest went to Giannis.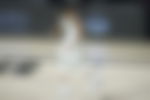 Kevin Durant recently joined Joe Budden's podcast, where he had a chat about his return to the NBA, and of course, the MVP results. KD, for one, feels that the voting criteria should not be restricted to the postseason alone. 
ADVERTISEMENT
Article continues below this ad
"The criteria is the regular season but I understand. I feel the same way you feel. I feel they should evaluate the whole season, evaluate the playoffs included. If you include the playoffs, then 'Bron is easily the MVP. I see now why Giannis was the MVP. His numbers was crazy," Durant said.
What KD said is true. If the league based it on both the regular-season plus playoffs, Giannis wouldn't have got his second MVP award. His team was sent home by the Miami Heat in the second round, whereas LeBron and the Lakers are looking strong in the conference finals.
LeBron James has the backing of Lakers icon Shaquille O'Neal
ADVERTISEMENT
Article continues below this ad
One might tend to lean towards Giannis as the MVP for his outstanding performance. The 'Greek Freak' averaged 29.5 points and 13.6 rebounds in the regular season, which are incredible numbers. He led Milwaukee to the league's best record for the second straight year. However, Shaquille O'Neal isn't convinced of this. The Big Diesel picked LeBron as his MVP purely because he was the better individual performer of the two. In a recent episode of 'Inside the NBA' on TNT, the 4x NBA champ mentioned why King James really deserved to win it this year.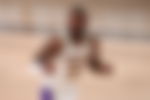 "LeBron is the best player in the world. So if you're the best player in the world, can you not be the MVP?" Shaq enquired. "If you're the best player in the world, you should always get an MVP. Period."
ADVERTISEMENT
Article continues below this ad
LeBron James also spoke about his immediate reaction to the results and expressed his views on the voting criteria.
Should the award criteria include playoff performances too, as Kevin Durant said?