Nets Star Kyrie Irving Lets Loose on Being a "Master of Basketball": "I'm Teaching Myself and It's Therapy"
Published 05/06/2022, 12:08 AM EDT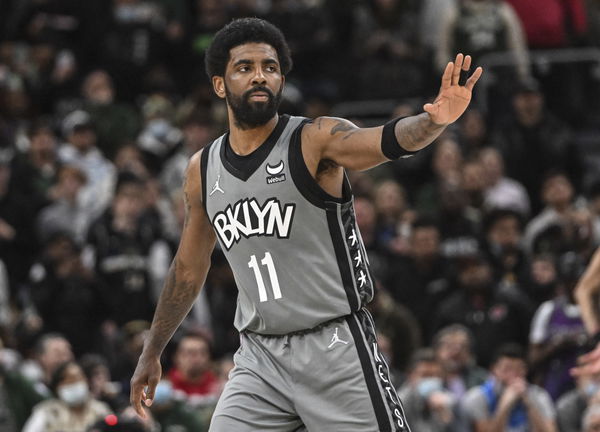 Kyrie Irving appeared on The ETCs with Kevin Durant podcast on Wednesday for a candid conversation with co-host Eddie Gonzalez. Many topics came along, including mastery of the game of basketball, being snubbed by NBA's Top 75 team, and what his next goal is after what turned out to be a very disappointing end to the season.
ADVERTISEMENT
Article continues below this ad
Irving has been under intense media scrutiny ever since he formed a 'superteam' in Brooklyn with Kevin Durant and James Harden, which increased tenfold this season. The 7-time All-star refused to get vaccinated, which prevented him from playing most of the regular season.
He played only 29 games this season, averaging 27.4 points, 5.8 dimes, and 4.4 boards per game.
The media pressure and criticism exacerbated after the Nets got swept in the first round of the playoffs by the Boston Celtics, following the departure of James Harden to Philly. It didn't take long for the media and fans alike to scapegoat Kyrie as the main villain behind the travesty.
Kyrie Irving returns to Kevin Durant's podcast, talks about basketball and life
However, Kyrie seems pretty unfazed by the whole situation. He had a very relaxed and honest conversation with Eddie Gonzalez on KD's podcast.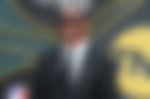 The 2016 NBA champion talked about his introduction to the game through his father. He reminisced of the days of hooping in the backyard, working hard. All the sacrifices he had to make to become his present self.
In response to the question whether he considers himself a master of basketball, he said, "You can call me a master, but I myself will probably call myself a teacher of the game at this point."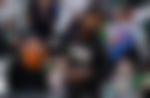 Irving explained that he likes being a student of the game, making mistakes, learning and figuring out new things. But he also likes being a teacher. Teaching himself and others, seeing them progress.
"I'm teaching myself and it's therapy" he added.
What's next for Kyrie and the Nets?
The Brooklyn Nets have an uphill task next season. The media had labeled the current Nets team championship-or-bust from its very inception. So the pressure mounts with every season without a chip.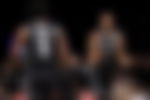 Therefore, Kyrie and KD have their work cut out for next season, provided that Kyrie signs an extension.
ADVERTISEMENT
Article continues below this ad
In the meantime, Ben Simmons will undergo back surgery in the offseason. He's no stranger to media criticism, especially after his last season with Philly.
Check this story: LeBron James Backs Former NBA Star Who Openly Defends Draymond Green Being Unfairly Told To "Shut Up And Play": "We Don't Care"
ADVERTISEMENT
Article continues below this ad
With Kyrie and KD healthy, the Nets could be legitimate title contenders next season. Ben Simmons will also have an opportunity to redeem himself.
Can the Nets vindicate themselves with a championship after all the noise they've had to withstand? Only time will tell.