NBA News: Kevin Durant Speaks on the Consumption of Marijuana
Published 02/29/2020, 3:50 AM EST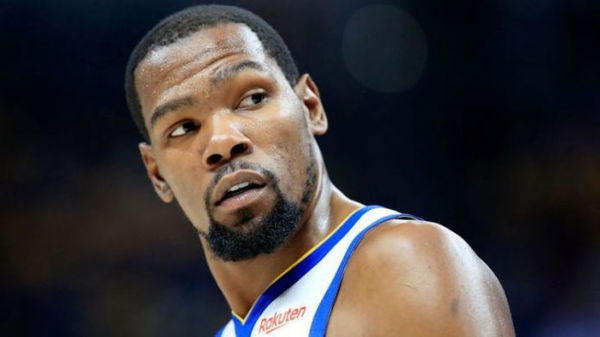 Recently Kevin Durant stated the use of Marijuana in the NBA.
"It's just like, Marijuana is marijuana. it's not harmful to anybody. it can only help and enhance" via, All The Smoke Podcast
Kevin Durant and NBA players on the use of Marijuana
ADVERTISEMENT
Article continues below this ad
In recent years, many NBA players have been in the limelight for taking a stance towards the use of marijuana. During the offseason or at times before the games, they seem to consume it.
As per sources, around 60-75% of active NBA players are in constant utilization of marijuana. Some have started using it for medical purposes.
The NBA is being pushed by the players, franchise owners and league managers to rethink their stance on marijuana. The MLB recently removed marijuana from its drug testing list. It lends strong support for its removal by the NBA.
Marijuana is among the 200 substances that are banned by the NBA.
Allen Iverson, J.R. Smith, Kevin Durant & Steve Nash are some who take a prominent stance towards its use. They state it to be healthy and productive.
But the boat doesn't sail too well for now. Dion Waiters, then of the Miami Heat received a 10 game suspension. The NBA suspended him for the consumption of edible gummy cannabis.
The NBA's Stance on Marijuana
"When I've talked to players about it, I think they have mixed feelings. It's not so much about what guys do in the summer," NBA Commissioner Adam Silver said.
ADVERTISEMENT
Article continues below this ad
As per the NBA Drug Policy;
"If a player tests positive for marijuana, or if he is convicted of, or pleads guilty to, the use or possession of marijuana, he will be required to submit to treatment and aftercare testing in the Program. A second violation will result in a $25,000 fine, a third violation will result in a 5-game suspension."
In addition, the NBA also states that;
ADVERTISEMENT
Article continues below this ad
"There is no penalty to a player coming forward voluntarily for marijuana or a drug of abuse if he has never been in the Program for a drug of abuse."
This comes into a strong picture moving into 2020 how NBA responds to criticism on its drug policy and speaks about the limited use of marijuana which still looks unclear for now.