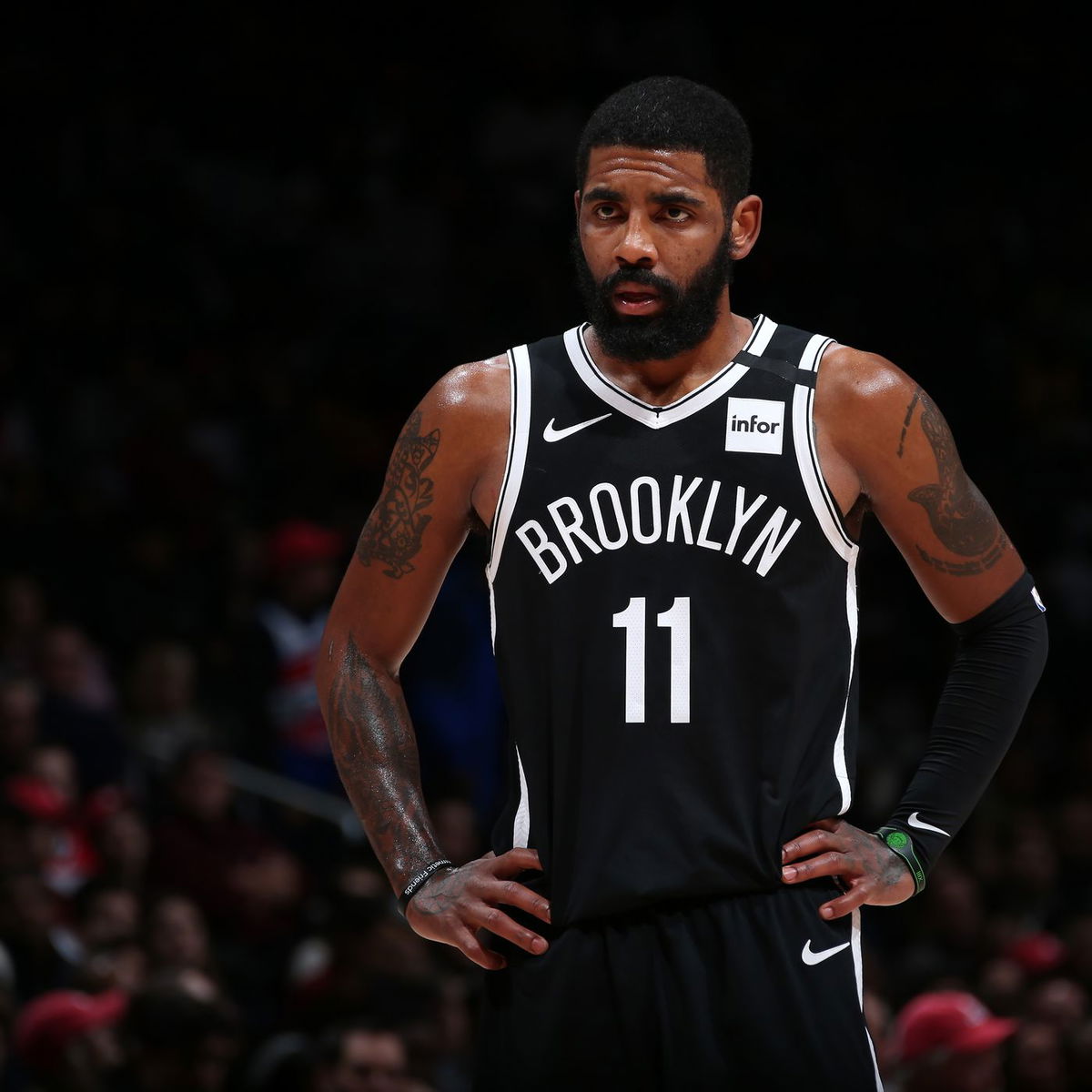 The world is marching towards justice following the alleged homicide of George Floyd. People across the world are engaging in protests, seeking an end to racial discrimination and police brutality. While several NBA stars have shared their support towards the matter, Kyrie Irving is the latest player to voice his concern through a social media post. 
On Tuesday the 2nd of June, the U.S. music industry observed a blackout day to stand in solidarity against the social movement going on across the country. As a result of this, many NBA players and other athletes used this initiative to spread awareness through social media. The #blackouttuesday initiative became viral and was shared by millions around the world. 
A simple blank black photo serves your purpose of voicing support for the movement. Several NBA players took the stage on Tuesday, with Kyrie Irving being the latest. He delivered a strong message to the society along with his Instagram post. Kyrie made his thoughts clear about the recent Floyd issue and expressed his anguish. He also called for changes inside the African-American community to bring back true unity.
"I am calling on all my People of Color, Leaders of Change, and all those that are aware of what is happening, what has happened, and are ready for solutions," Kyrie wrote. "They Can't stop us when we are together and truly understand our Power as a collective."
Kyrie Irving believes his community deserves more respect
The 2016 NBA champion shared a very deep message to his followers, educating them about the power of the African-American community and their rich history. Kyrie also wants the country to treat his community with more respect, for they deserve every bit of it. 
"Our Native Indigenous Black Minds, Our Native Indigenous Black Bodies deserve to be treated with more Respect, Understanding, and Love," he wrote. "Know that our bloodlines come from Royalty! We are the True Royalty, We are the Original King and Queens of this Spiritual and Physical world!"
The 28-year-old vented out everything he had in his heart. Kyrie, in his uncontrollable rage, suggested that his community should collectively start taking their ideas to a new place. "It's time we take all our Native Indigenous Black culture, business, ideas to a new place as a collective and protect it just like other cultures have done. Build our own!"
View this post on Instagram
Furthermore, Kyrie Irving cemented a solution to protect the future generation from facing racial discrimination or inequality. The best way is to take what belongs to his community and preserve it.
"How are we gonna break these generational curses that have been put on us purposefully to kill us and our families off? Taking our Land and Culture Back! Our Ancestors are watching and protecting us now more than ever! This is for Our Future Kids kids. We are the generation that will change this"
Kyrie joins the protests
Apart from making his feelings known through social media, the Brooklyn Nets star came down to the streets supporting the George Floyd protests. The six-time All-Star made his support and his presence known to his fans by relaying the scenes on Instagram live. Close to 9,000 people watched his live video whilst Kyrie took to the streets to render his support.
A YouTuber named Mordy1126 thoughtfully recorded Kyrie's live session, which can be watched on his channel, as the protests are grabbing all the attention in the country at the moment.