Kobe Bryant Refused to Support LA Rams Despite Playing For Lakers; Which Team Did He Support Instead?
Published 06/17/2022, 3:10 PM EDT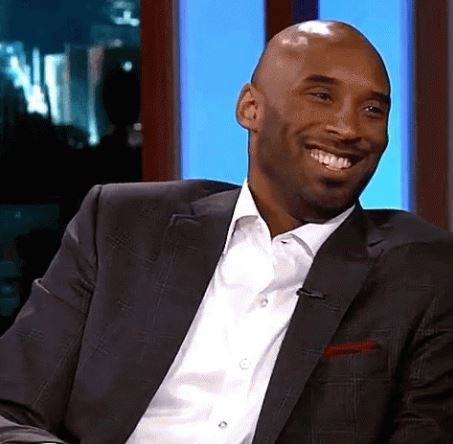 Kobe Bryant was a legend in the NBA and more so for the LA Lakers fans. He spent his entire two-decade career with the Lakers. Over the course of his career, Kobe played with legends such as Shaquille O'Neal and LeBron. Given the duration of his stay and his career in Los Angeles, we may surmise that Kobe may have gotten a bit detached from his roots on the east coast of the USA.
However, it was not so. Kobe never disconnected from his roots and, despite playing for years in LA, he did not support the LA Rams in the NFL. Regarding his favorite NFL side, he had a surprising answer that might leave some fans shocked, despite the legend being a Laker through and through.
ADVERTISEMENT
Article continues below this ad
Which NFL franchise did Kobe Bryant support?
In 2016, the legend said that, being from Philadelphia, he had always been a supporter of the Philadelphia Eagles. He said despite having lived in LA for 20 years; he had never considered switching support from the Eagles to the LA Rams. This was despite the fact that the Rams came back to LA in 2016, after having moved out of the city in 1994.
Kobe Bryant says he's "excited" for the NFL to come to LA, but "I'm always going to have my green helmet."
(Kobe's a Philly fan).

— Serena Winters (@SerenaWinters) January 15, 2016
Bryant joined the Lakers in 1996, two years after the Rams moved out of the city. Hence, for much of Kobe's career, the Rams were not based in LA. But Kobe's support for the Eagles was strong. He never considered not supporting them, even at their lowest point in 2012, when they were 4-12.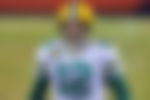 He mentioned that he'd hoped that incoming HC Chip Kelly would find a way to get the Eagles back on track, although it never happened. Kelly finally ended up getting sacked in 2015. Like other Eagles supporters, Kobe was also averse to the Cowboys and had publicly trash-talked them as well.
How did the NFL honor Kobe on his 2nd death anniversary?
ADVERTISEMENT
Article continues below this ad
Kobe Bryant's tragic death in 2020, alongside his daughter, sent shock waves through the sporting community. The NFL world had paid their respects to the legend during the Super Bowl that year. On his second death anniversary, NFL fans and sports analysts paid tribute to the NBA genius.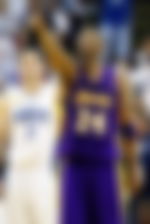 Shannon Sharpe and Skip Bayless spoke of the event as surreal that such a tragedy was not supposed to happen. ESPN's Stephen A. talked about his favorite Kobe performances from his stellar career.
ADVERTISEMENT
Article continues below this ad
Kobe's support of the Eagles throughout his life was only natural, given that the man spent his entire career playing with the Lakers when he could have been part of any franchise given his sheer talent.
Watch This Story: Rob Gronkowski, Tom Brady, And Odell Beckham Jr's Involvement In Crypto Becomes Butt Of Jokes From The Onion