Kyle Kuzma Shares Fanboy Moment over LeBron James' Throwback Clip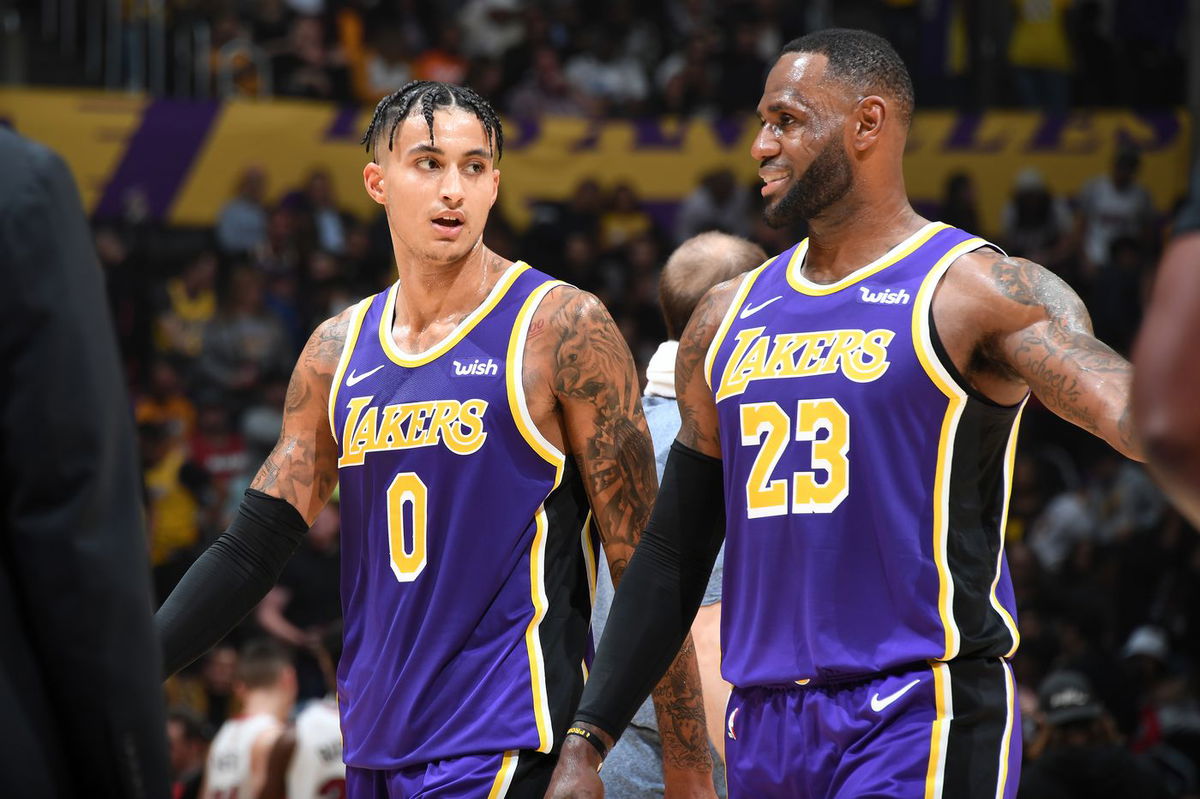 The summer of 2018 proved to be a game-changing one for the Los Angeles Lakers. The team ended on a poor run in the previous season and needed some serious talent to lead the franchise. Well, that's when the swooped in to sign LeBron James and made heads turn with the deal. 
When James announced his signing in 2018, the Lakers faithful must've dreamt of winning the title straight away. With a dominant player on their side, the Lakers were bound to make it to the playoffs for the first time since the 2012-13 NBA season. 
Unfortunately, things didn't work out and the Lakers fell into a familiar territory of finishing behind the playoff spot, something which they had been doing for the past five years. It was even more embarrassing for LeBron James as he missed the postseason for the first time since 2005. However, the past can't be undone and the Lakers are on the course for redemption this season. 
Los Angeles Lakers reminisce the first game of LeBron James 
The Lakers are one of the distinct favorites to win the championship this season. To address the main man behind all the success, the team's Instagram page posted a memory from two years ago. 19th October 2018. Portland Trail Blazers vs the Los Angeles Lakers. LeBron James made his debut for the Lakers. It seemed unsurprisingly royal to see LeBron in the famous purple and gold jersey. 
In his debut, King James top-scored for the team with 26 points to his name. However, with his efforts, the team could not reach the finish line as the Blazers won the game by a nine-point difference. The Lakers' Instagram page posted two thundering dunks made by James along with two photographs of him in action. 
The post made by the Lakers received widespread love from fans all over the world. Besides fans pouring in their love and respect, Kyle Kuzma, a teammate of LeBron registered his message on how he felt during LeBron's first game as a Laker. 
"I remember watching these Back2Back dunks (First game as a Laker) and thinking WTF, @KingJames is on my team," Kuzma wrote. He shared the Lakers' post on his Instagram page and revealed his bewilderment when he first saw James suiting up for the Lakers.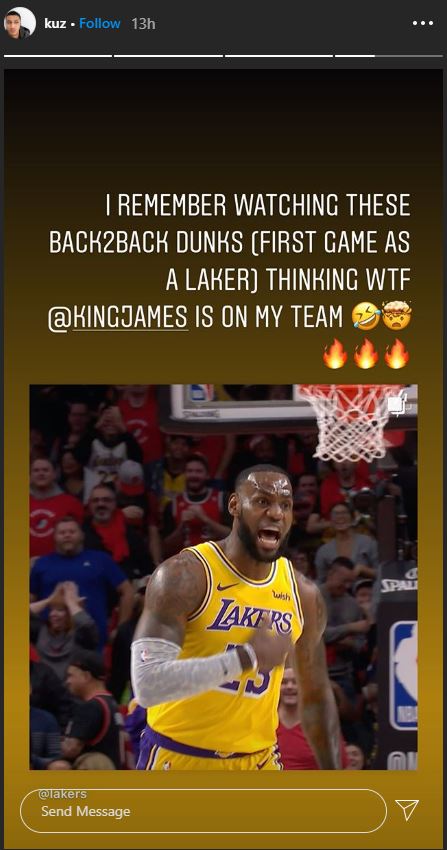 To respect Kuzma's words, the King himself made an appreciation post by resharing Kuzma's status and adding a series of emojis. The Los Angeles Lakers seemed to be strong with their bonding and would look to carry the same chemistry on the court when the season resumes next month.