Kyrie Irving Explains 'Pawn' Comment On Social Media
Published 12/14/2020, 1:15 PM EST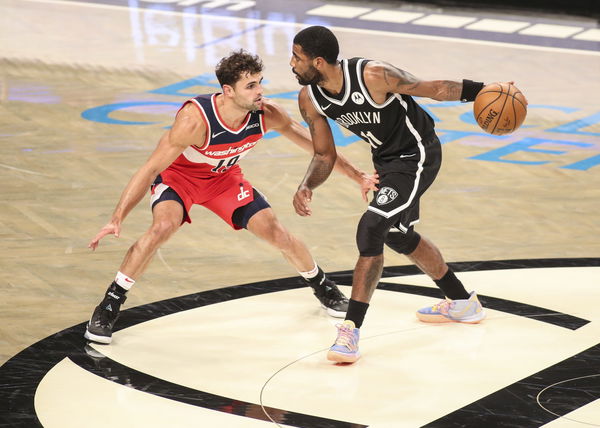 ---
---
Kyrie Irving has been in the headlines for all the wrong reasons recently. While it is admirable that Irving is sticking to his guns, he is severing a lot of relationships while doing so. The incident we are referring to is Kyrie refusing to fulfil his media obligations. He and the Brooklyn Nets were fined for Kyrie's refusal to fulfil his obligations.
ADVERTISEMENT
Article continues below this ad
After this, Irving released a controversial statement on Instagram. He referred to the media as pawns and lambasted the mainstream media for their approach towards him. This led to an uproar by the journalists, who expressed disappointment and Irving's actions. Kyrie Irving has addressed the comments now.
Irving said his focus is on what's going on with the Nets and the locker room. Didn't want distractions. Said the pawns comment was directed more broadly than media.

— Alex Schiffer (@Alex__Schiffer) December 14, 2020
ADVERTISEMENT
Article continues below this ad
Considering Kyrie is known to have a hard time communicating with the media, this is understandable. While he definitely meant to offend the media when he refused to fulfil his obligations, he probably didn't expect such a negative response. It is best for him if he can just focus on the court.
Kyrie Irving: Is this the same story yet again?
ADVERTISEMENT
Article continues below this ad
Irving's relationship with people in general is odd. While he seems to get along really well with Kevin Durant, Irving always struggles to fit in. he was a young player when LeBron James returned to Cleveland, so he had to settle for being number two. After he forced his way out of there, he went to lead his own team in Boston.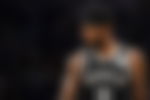 That experiment failed, with Irving leaving for Brooklyn in free agency. As a result of the fallout with Boston, Irving's name has become a constant media talking point. However, he has also been unwilling in accepting the blame for how these situations play out. Irving consistently feels misunderstood, which has generated a hot and cold relationship with the media.
ADVERTISEMENT
Article continues below this ad
While the reaction of mainstream analysts was very aggressive, they were also justified. However, now that Irving has addressed it and the situation seems at an impasse, it might be best for everyone to drop this and move on.