LA Lakers GM Rob Pelinka Details Why the Team Didn't Use Their Pick in the 2020 NBA Draft
Published 11/20/2020, 3:30 PM EST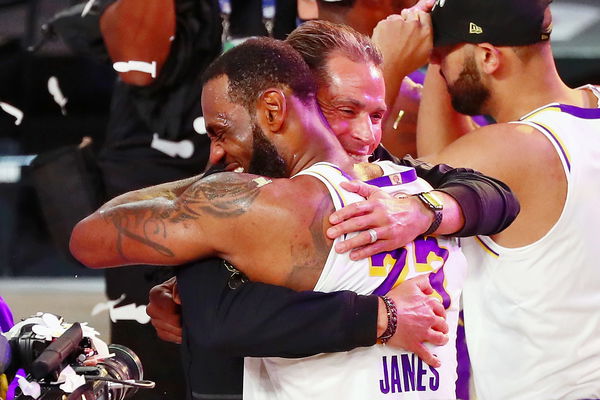 ---
---
The 2020 NBA Draft was a big night for so many teams. Several franchises drafted new players that could help them reach the next level. One team that did not have a big night were the LA Lakers.
ADVERTISEMENT
Article continues below this ad
Ahead of the draft, the Lakers traded their first-round pick in the 2020 NBA Draft to the Oklahoma City Thunder along with Danny Green in exchange for Dennis Schröder.
This trade allowed OKC to acquire an additional draft pick on top of their treasure chest of draft picks. But the Lakers did not regret trading their only pick in a shallow draft.
ADVERTISEMENT
Article continues below this ad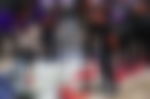 LA Lakers VP and GM of Basketball Operations spoke to Spectrum SportsNet about the Lakers' draft night. He believes that the Lakers did not behave irrationally.
"I think our approach over the last two-three years has been to be really methodical and to not be reactionary. I think what you find out in the draft room on draft night is it's easy to start getting in a reactive framework.
"Where other teams start doing things, you want to just jump in and react. But that just hasn't been the Lakers' playbook." 
He added that while the Lakers had a quiet draft night, that was intentional."We want to stay very detailed, methodical, and thoughtful in our approach.
"So yeah, it was a quiet draft night for us but that was by design. We did our work early when the trade moratorium lifted, we were one of the first trades and we were super excited." 
LA Lakers upgrade their roster
ADVERTISEMENT
Article continues below this ad
Pelinka wished Danny Green the best of luck after trading him to OKC. Green is now in Philadelphia, after another trade between OKC and the 76ers.
"Danny Green was a wonderful part of our championship team and roster last year. We wish him nothing but the best and we're so excited. We had him for a year, and he's able to have a Lakers' ring on his finger and be a part of our history." 
While he wished well for Green, he noted that Schröder was too good a player not to get. "We just felt like this was a way to upgrade our roster to give us another playmaker with the ball that can score and also is just a tenacious defender.
ADVERTISEMENT
Article continues below this ad
"He checks all the boxes of all the things we were trying to address at that position."  
It will be interesting to see whether Rob Pelinka and the Lakers make any more moves to build on their championship roster. Several players are expected to leave, including Rajon Rondo and Dwight Howard.