Lakers' Anthony Davis Explains Reasons Behind His Lackluster Performance in Game 3 Against Miami Heat
Published 10/05/2020, 7:30 AM EDT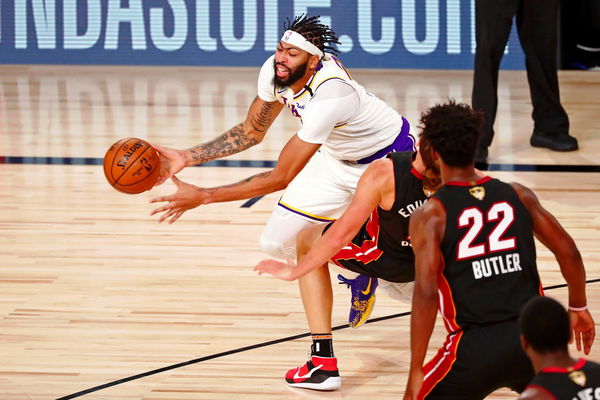 ---
---
The Los Angeles Lakers slipped in Game 3 and ended up being defeated by the Miami Heat. This must have been a disappointing loss for the Lakers, who can no longer hope to sweep Miami in the finals. Anthony Davis had early troubles in the game, which restricted him from performing to his full potential. 
ADVERTISEMENT
Article continues below this ad
Davis had shone bright in Game 2 by scoring 32.0 points and out-rebounding the entire Heat team on the offensive end. But he was limited right from the first quarter in Game 3. The 27-year-old picked up two early fouls, which made him very cautious for the remainder of the game. 
Meanwhile, LeBron James also had eight turnovers in the game, the most by any player. When these two stars failed to create an impact, the entire team failed to perform. LeBron did comment on Davis' foul trouble and mentioned that it "made him a little passive." 
ADVERTISEMENT
Article continues below this ad
Davis himself said, "It had an impact. Picked up two early, come in, and get the third. So it takes away the aggressiveness on both ends of the floor that I'm used to playing with, and those guys like to take charges or whatever, and you know, try to draw offensive fouls. It took away the aggressiveness a little bit. Still got to be better and still got to find ways to affect the game on both ends of the floor, but it definitely took me out and put a little bit too much pressure on the other guys."
The fouls did indeed take away Anthony Davis' aggressiveness as he only got 15 points in 34.0 minutes.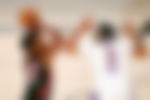 Is Anthony Davis to be blamed for the Lakers' Game 3 loss? 
ADVERTISEMENT
Article continues below this ad
When the team's best player underperforms on a night, all fingers point at him to take the blame. The Lakers have two great players; LeBron James is a mean machine, while Anthony Davis is a finals rookie. Even so, AD has been simply stunning in the previous two games. He has been in dazzling form in his first-ever finals appearance, breaking records on the go, so itis not often that one gets to see Davis finish with just 15.0 points. But his foul troubles during Game 3 seemed to have taken his intensity away from him.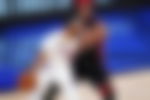 After the loss, LeBron said, "The fouls slowed him [Anthony Davis] down tonight."  However, it should be noted that LBJ's eight costly turnovers created quite an impact as well. This has tied for his worst-ever record in a finals game and thus, Davis can't be solely blamed for underperforming on that night. 
ADVERTISEMENT
Article continues below this ad
Davis has inarguably been the Lakers' best player since the restart. He put up 34.0 points in his first-ever finals game, which speaks volumes about his talent. The 7x All-Star just had an off-night. One can be confident that he will come back in Game 4 and haunt the Heat defenders once again.