Lakers' Forward Sheds Light on LeBron James and Michael Jordan's Non-Existent Relationship
Published 10/14/2020, 12:30 PM EDT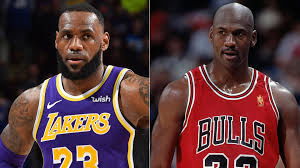 Michael Jordan. The greatest of all time. No, wait! Or is it LeBron James? Yes, the never-ending debate of who is the GOAT still remains stagnant. But we aren't here to raise that topic again. What we want to touch upon is how unusual is it that Michael Jordan and LeBron James don't have any kind of relationship.
ADVERTISEMENT
Article continues below this ad
Both LeBron's and Jordan's paths never crossed one another, at least in NBA games. Just two months before the Cleveland Cavaliers picked LeBron in the draft, Jordan had played his ultimate game for the Washington Wizards. However, that didn't mean they would never be interlinked.
James started breaking records that Jordan made. And it was from there that the entire GOAT debate blossomed.
ADVERTISEMENT
Article continues below this ad
Is there a reason behind LeBron and Michael Jordan not bonding?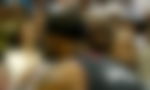 Simmons asked, "Knowing that you're a Jordan guy. You know everybody even reluctantly is a Jordan era guy. Is it weird that he (Jordan) and LeBron don't have much of a relationship? Even though he is chasing him? Or is that the reason the relationship isn't as good as what people may think from the outside?"
"That's a great question," responded Dudley. "Me, looking at it from the outside, I thought the relationship will grow once he is done playing. Bron could potentially be an owner and then he could be on that side of the ball, talking."
ADVERTISEMENT
Article continues below this ad
"We went golfing one time during the day. We went to watch golf, and that's something he thinks about getting into. So he could golf with Jordan. But right now he is so in the moment and Jordan knows he's in the moment. It's kind of more like a healthy race. He's always respected him, he's always liked him."
Dudley even states Kobe Bryant as an example. He explains how Bron and Kobe weren't as close when they were locking horns than when Kobe retired.
LeBron and Jordan are two contrasting individuals. While LeBron has always lent a helping hand to the younger generation, you can call it his M.O. But Jordan always focused on being on top of the charts. Though their approaches are poles apart, that's exactly what makes them more loveable.
ADVERTISEMENT
Article continues below this ad