"Lakers In Four!": Markieff Morris Confident In Los Angeles Lakers' Ability to Beat Rivals
Published 05/27/2020, 12:14 PM EDT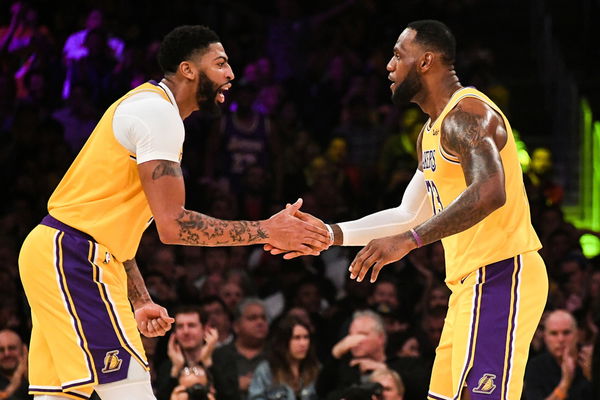 ---
---
When Kawhi Leonard rejected the Los Angeles Lakers and joined rivals Clippers, it was the revival of the Hallway Series. The Lakers have always had the upper hand. However, since the start of the decade, Clippers have had more success. Unfortunately for them, this success has never translated into rings.
ADVERTISEMENT
Article continues below this ad
With LeBron James and Anthony Davis on the Lakers, and Kawhi Leonard and Paul George on the Clippers, we finally can expect some equal match-ups. Despite LeBron being one of the all-time greats, Kawhi's recent success with the Raptors helped the Clippers nick the Lakers to #1 on the odds for winning the chip.
Interestingly, both LA teams also boast a Morris twin on their roster. Speaking to Bleacher Report, Clippers' Marcus and Lakers' Markieff couldn't help but praise their respective teams. When asked who would win a game 7 between the two teams, Marcus without hesitating said, "Clippers." He went on to say that realistically, the Clippers would blow out the Lakers. "Let me be realistic with mine… Lakers in four!" said Markieff, trying to one-up his brother.
ADVERTISEMENT
Article continues below this ad
After Marcus Morris says Clippers in 7 over the Lakers, Markieff Morris responds and says Lakers in 4 over the Clippers 😈🔥🔥 pic.twitter.com/b6rPxnhYRA

— The Laker Files (@LakerFiles) May 23, 2020
Do The Los Angeles Lakers Have Enough to Stop Kawhi and Co?
So far in playoff history, the Lakers and Clippers have not met each other. The closest they came was in 2006, when Lakers were one game away from meeting the Clippers in the second round. Unfortunately, they lost and that playoff match-up never happened. Now that both teams have a competitive roster, a Conference Final meet-up between the #1 and #2 seeds seems very likely.
ADVERTISEMENT
Article continues below this ad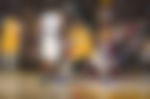 They both met each other thrice in the regular season, and the Clippers won twice. But Playoff LeBron is one of the deadliest players to ever come up against. Add a DPOY caliber Anthony Davis to his team, and everything goes crazy. The Lakers bench doesn't have the quality as compared to the Clippers, but they have the experience. Vets Rajon Rondo, Danny Green, and JaVale McGee are all former champions and their experience is vital for a title push.
Despite being inconsistent, Kyle Kuzma has shown he has the quality. His performance will be key for the Lakers bench unit when LeBron will be resting.
ADVERTISEMENT
Article continues below this ad
Betting against LeBron is always risky. Last season he was with a young unit and missed the playoffs, but one cannot ignore the months he spent on the sidelines. Now that he is healthy again, we fully expect to see him unleashed when the NBA resumes.