Lakers' J.R. Smith Reveals Why He Desperately Wanted to Win The 2020 NBA Championship Title
Published 10/23/2020, 11:54 AM EDT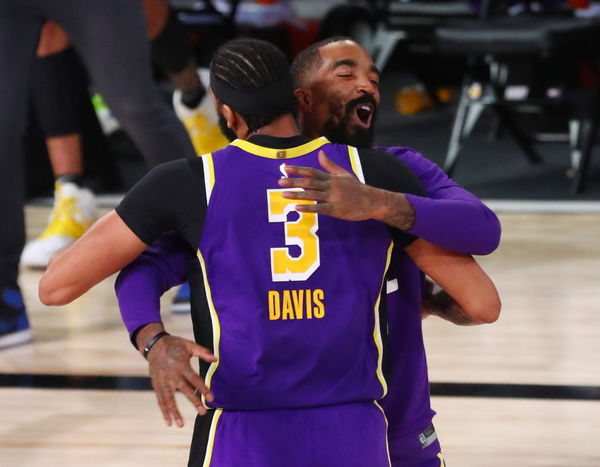 ---
---
We always give credit to the players who perform on the court and get a win. Sure, the coaching staff as well, but what about the players who remain benched for most of the game? They often have a huge hand in guiding the younger players into position. J. R. Smith was that veteran player for the Los Angeles Lakers this year, and he is thankful for it.
ADVERTISEMENT
Article continues below this ad
When the Lakers brought in Smith, he knew coming in that is on-court time won't be much. However, it was important for the vet to rewrite the last chapter of his career after being traded by the Cleveland Cavaliers.
Smith was a huge contributor to the Cleveland Cavaliers Championship title in 2016. But his 2017 NBA Finals fiasco against the Golden State Warriors cost them a chance at another championship. It was then he knew that he needed a clean slate, and the Lakers came to his rescue.
ADVERTISEMENT
Article continues below this ad
The difference between his first and second title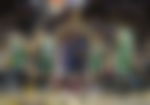 Now that Smith has achieved the two-time championship title for himself, he appeared on the 'All Things Covered' podcast with Patrick Peterson & Bryant McFadden to discuss achievement, along with his role with the Lakers in the Orlando Bubble.
"It's fulfilling for me because it's totally different," Smith said of his second title. "I was playing more during the first one and felt like I had a very important role in the game. In this situation, going through the playoffs and not really playing and trying to find my niche as a leader, as a veteran, trying to help the younger guys out in more of a coaching aspect of it, it was one of the hardest things I ever really had to do."
ADVERTISEMENT
Article continues below this ad
"I'm really sitting there watching from the sidelines, yelling for guys to be in the right position. It was nerve-wracking. So this one was almost as good as the first one. This two-time thing is feeling pretty good." 
He would fulfill any role with the utmost integrity with the Lakers
Smith stated what his mindset was when he signed with the Lakers. "For me, it was like no matter what they throw at me, I'm going to accept it and try to be a master of that role." He knew that they had already decided on the core team and they would not put him in a position to play for many minutes.
ADVERTISEMENT
Article continues below this ad
But after being waived by the Cavaliers, he knew that it wasn't something he wanted on his resume. "So my whole motivation to get back was to be in the situation to win a championship. So when I got in that position, no matter what role they threw at me, that was my main focus."
It looks like whatever the team strategized worked well enough to get them a title. Thus, Smith has nothing to complain about. Smith has won both his titles with LeBron James so far. Do you think they can go for a repeat?