'It Burns Me': LeBron James Opens Up on Why He Feels Sorry For His Lakers Teammates Despite NBA Championship
Published 12/02/2020, 10:30 AM EST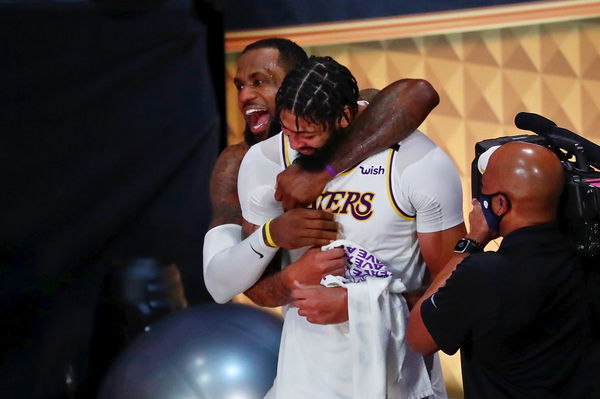 ---
---
The Los Angeles Lakers were the 2020 NBA Champions. The LeBron James and Anthony Davis duo turned out to be one of the best in the league. Everyone doubted the Lakers' ability to win a title, and with good reason. They were going through a title drought for a decade, but it all ended in Game 6 of the NBA Finals against the Miami Heat.
ADVERTISEMENT
Article continues below this ad
Why was this championship tougher than the rest? Well, the season had gone on a hiatus in March after players started testing positive for the highly contagious Coronavirus. The league thought it was better to resume only when proper social distancing and other safety protocols were put in place.
Although fans were thrilled to have them back in action in July, it hadn't been an easy ride for the franchises. They had to stay in the Orlando Bubble, physically cut off from their friends and family for the entire duration of the remaining season. This certainly had an impact on performances.
ADVERTISEMENT
Article continues below this ad
Sadly, this wasn't limited to the court. Even when the Lakers won their championship, celebrations had to be toned down to avoid any breakouts.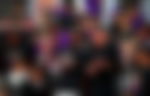 LeBron James talks about celebrating in the Bubble
On Spectrum Sports Net's Road Trippin podcast, James was asked what it was like winning a championship in a bubble-setting. He stated, "I feel bad for my teammates. My first-time championship teammates.
ADVERTISEMENT
Article continues below this ad
"I felt bad for A.D., Caruso, Markieff, Dwight, KCP, Jared Dudley, Taylon, Kostas, and Devonte. Hopefully, I am not missing anyone. Kuz…So I feel bad for them because they don't understand the power of a championship celebration. From the partying to the parade and then back to the partying. We have not been able to do that, and it burns me because as a champion you should feel that."
LeBron could not stop emphasizing what these players missed out on. "You get the locker room celebration, which is amazing, but it goes like this (snaps fingers). As fast as that goes, you say we know we're going to have an unbelievable time at the parade with the fans, celebrate with the community, and then we're going to have our celebration, where we go out and have fun and party. It's just 2020 is effed up."
ADVERTISEMENT
Article continues below this ad
Well, hopefully, the situation will be very different next season. If the Lakers go for a repeat, the other players will also be able to feel the joy LeBron has felt with winning three championships previously.