Lakers' LeBron James Jokingly Reminds Everyone of The Time Marc Gasol Won DPOY Over Him
Published 11/30/2020, 11:00 PM EST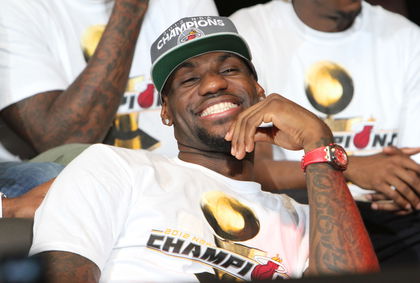 ---
---
In 2007, the Los Angeles Lakers selected Marc Gasol with their 48th overall pick in NBA Draft. However, he was traded off to the Memphis Grizzlies in exchange for his elder brother, Pau Gasol. And now, we've come back to the same place we started and Marc has now signed a $5.2 million deal for two years with the LeBron James-led Lakers.
ADVERTISEMENT
Article continues below this ad
At the time, the Lakers definitely won the trade. They appeared in NBA Finals thrice consecutively and won twice. But Gasol was making an impact of his own. He helped the franchise win its first playoff game in 2011, became a three-time All-Star, and got the Defensive Player of the Year.
After being traded to the Toronto Raptors, he even won a championship with them. Now, it looks like the Lakers need the younger Gasol to help them go for a repeat.
ADVERTISEMENT
Article continues below this ad
Gasol will be able to lessen the burden off of LeBron James in several ways. Therefore, a player with a high basketball IQ like Gasol will add a lot of depth to the team's center.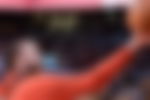 LeBron James still hasn't forgotten losing DPOY to Gasol
In 2012-13, Gasol had won the Defensive Player of The Year award over LeBron James, who placed second. This had come as a shock to many, including LeBron, who had shown on multiple occasions how upset he was with it.
However, now that Gasol is going to be a part of the purple and gold. LeBron is thrilled to have him, but didn't miss the opportunity to taunt Gasol for stealing his DPOY award.
On 'Spectrum Sports Net's Road Trippin' podcast, LeBron said, "Happy to have Marc, another champion. Won with the Raptors two years ago, who I've always loved."
ADVERTISEMENT
Article continues below this ad
And then Bron came out with it. "Marc has my Defensive Player of the Year trophy at his house, but that's not here or there. I love you Marc! I can't wait to talk about this."
ADVERTISEMENT
Article continues below this ad
Listening to this, everyone started laughing. It looks like Bron will never forget the time he lost his DPOY award to Gasol, but he is willing to put that aside as he joins the Laker Nation.