Lakers Legend Magic Johnson Confident Team will Repeat After New Trades and Signings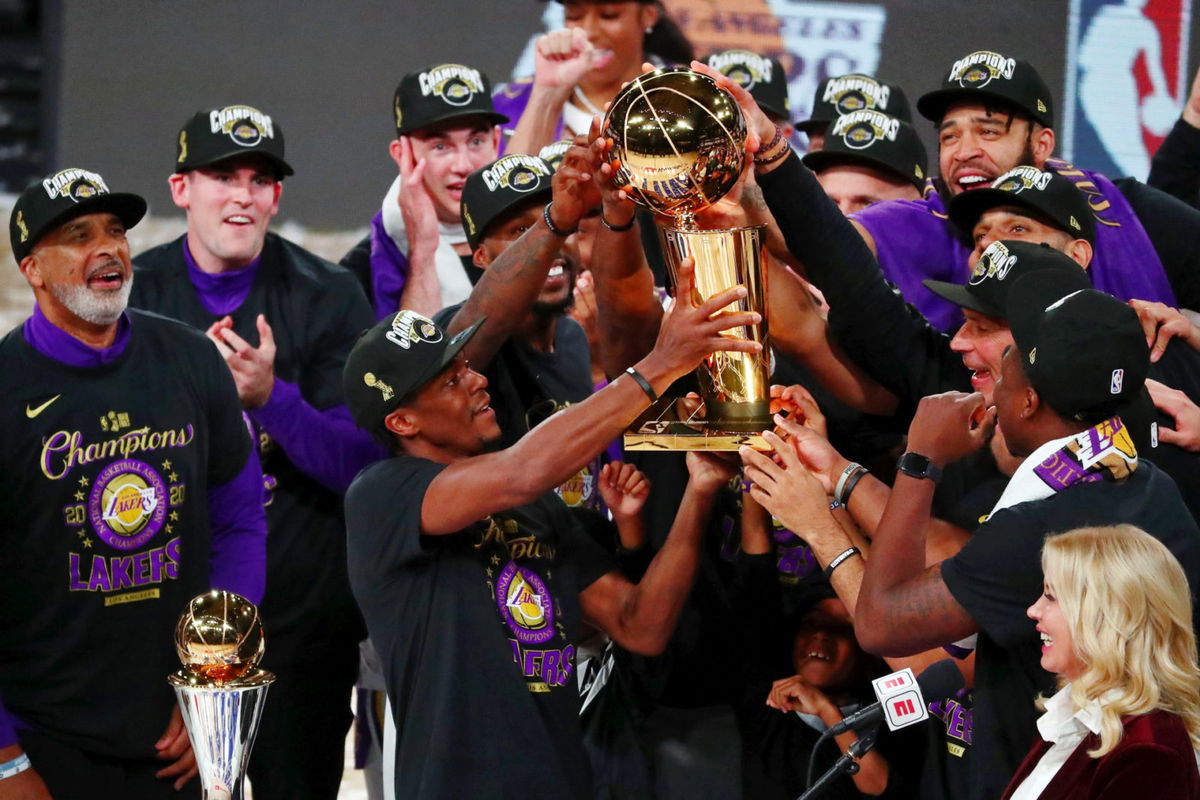 The Los Angeles Lakers are clearly making moves for the upcoming 2020-21 season. They had already announced a trade in principle for Schroder in exchange for Green and the 28th pick.
Once the free agency started, multiple reports suggested that the Lakers had signed cross city rivals Los Angeles Clippers' Montrezl Harrell from the free agency. They also signed Milwaukee Bucks' Wesley Matthews.
Former Lakers GM and NBA legend Magic Johnson was excited to say the least by all these moves and made a series of tweets. He said that the team became much younger and more talented and are on their way to a repeat.
With the additions of Montrezl Harrell, Dennis Schroder and Wes Matthews Jr., the @Lakers will be younger and more talented than last seasons's championship team and on their way to a repeat!

— Earvin Magic Johnson (@MagicJohnson) November 21, 2020
Magic credited current Lakers GM Rob Pelinka for these moves. He said that these moves can surely make him the executive of the year.
Lakers GM Rob Pelinka signing Montrezl Harrell, Wes Matthews Jr., AND trading for Dennis Schroder…. can we say Executive of the Year?

— Earvin Magic Johnson (@MagicJohnson) November 21, 2020
The signing of Bucks' Wesley Matthews has gone under the radar. The 34-year-old is a good shooter and has signed a contract of one year for $3.6 million. That is $12 million less than what Danny Green made, and Wesley had a similar output to Green.
Magic Johnson congratulated Wesley and the Matthews family. He tweeted,
I played with the father of Wes Matthews Jr. on the Championship Showtime Lakers. What a great legacy for the Matthews family. Congratulations!

— Earvin Magic Johnson (@MagicJohnson) November 21, 2020
What now for the Lakers' Veterans
The Lakers won the championship with LeBron James and Anthony Davis along with a support cast of multiple veterans like Rajon Rondo, Dwight Howard, Danny Green, etc.
Before the beginning of the next season, they signed Dennis Schroder, Montrezl Harrell and Wesley Matthews. What's more, they have already traded Danny Green for Schroder.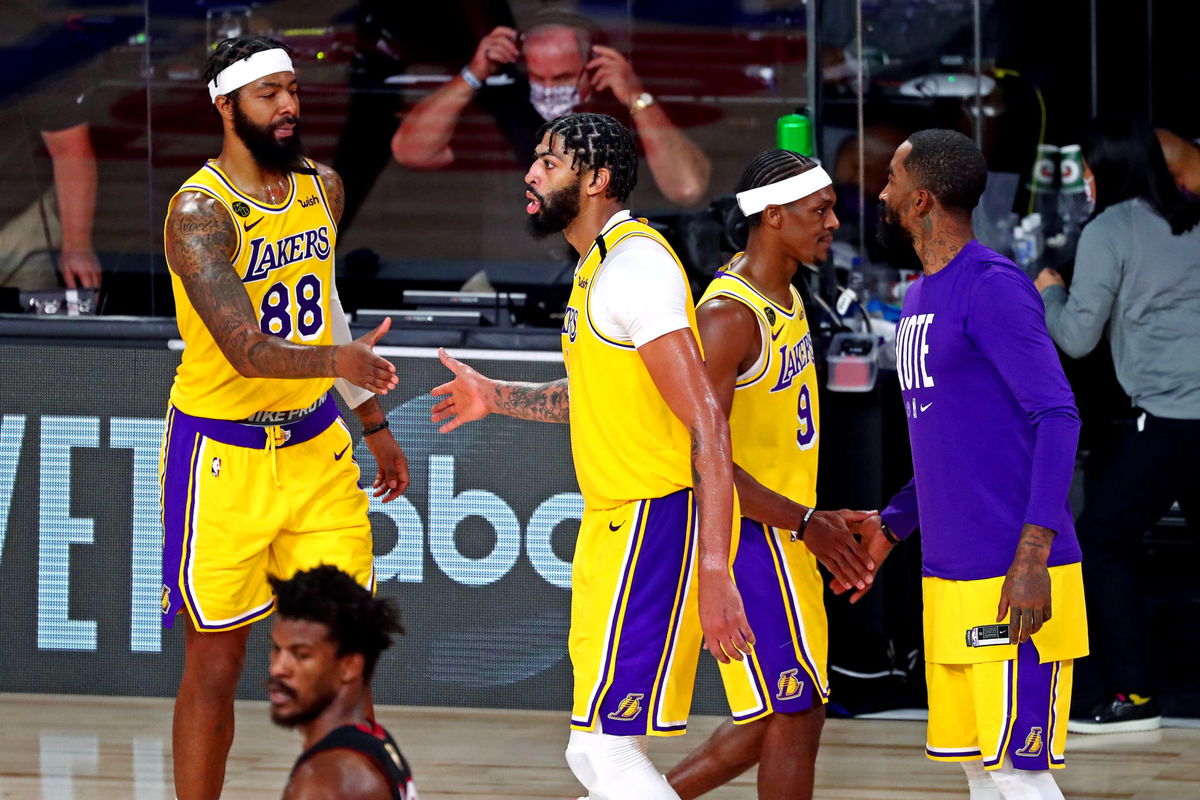 Green was brought in to add some threat from the perimeter; however, he underperformed. Now he sees himself traded to the Philadelphia 76ers. Philly lacked a threat from the perimeter. In Green they will expect some good defending and clutch three point shooting.
Dwight Howard played a crucial role in the franchise. He along with JaVale McGee were the centers of the team. Although he had a great year, Harrell is a pretty big upgrade on him.
Philly seized this opportunity to bring in Howard. The 76ers traded their backup center Al Horford and now the 8-time All-star will be the backup for Embiid.
Rajon Rondo played a crucial role in Lakers' championship run. He was the backup point guard LeBron needed and stepped up his game, when the team needed him the most. The team was uncertain about his return, and that's why traded for Schroder.
Rob Pelinka and the Lakers organization are aware of the fact that the veterans may only be of real value for 2-3 years at max. Their new signings have enough experience and also have age on their side. These players will certainly help them stay competitive for a long time.
Get notified about breaking news and watch highlights on the go; join the Arena on NBA Hoops
Aditya Mohapatra
NBA fanatic. Ready to have a conversation about football and UFC too.