Lakers Legend Predicts the Franchise Can Bag More Championship Titles in Near Future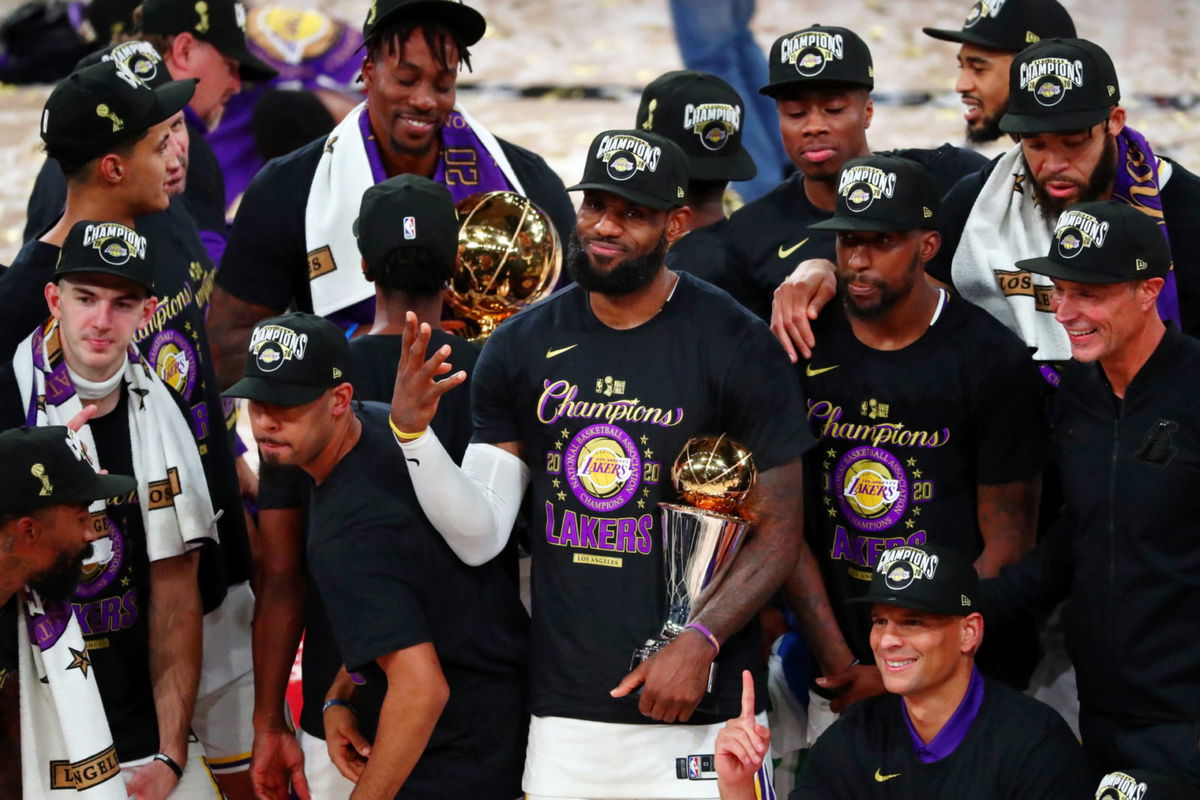 Kareem Abdul-Jabbar is one of the most celebrated NBA players. Having his support and approval is everything a team or a player could ever ask for, and that's exactly what the Lakers received from him this season.
Kareem has throughout displayed a lot of support for LeBron James in the playoffs. He was sure that this season will be a success for the Lakers. Kareem knows exactly what he is talking about. He has won six titles himself and has six MVP trophies too.
Luckily, that's exactly what has happened, and the Lakers achieved their 17th NBA Championship title after a decade. They had played an enormous gamble which paid off, trading almost all of their young players for Anthony Davis.
Kareem is certain the Lakers can pull off more titles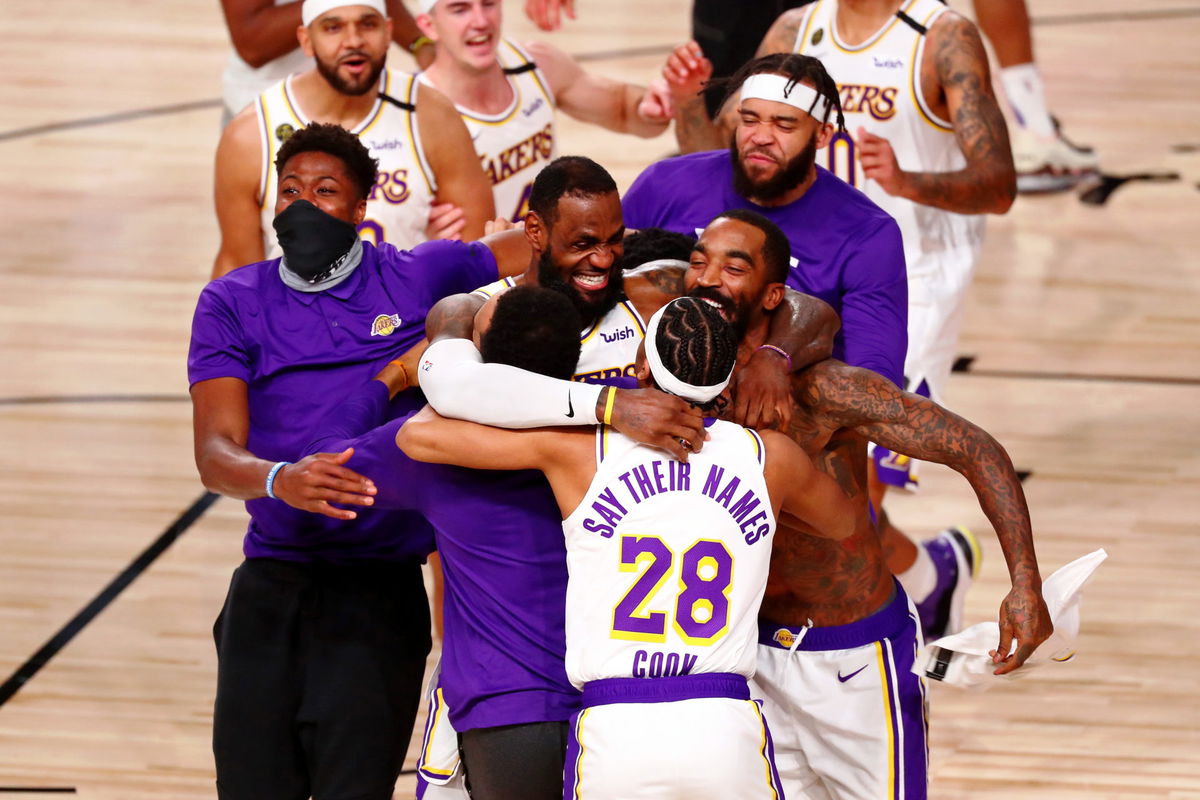 On Keyshawn, JWill & Zubin's, they asked Kareem, "What do you think about winning this championship in the year we lost Kobe Bryant?".
"Well, I think this is an incredible achievement," responded Kareem."It's a lot more than anything I did. I didn't have to go into isolation for three months. Not see my family. Not have my meals done the way I am used to. Just having to be in total isolation, just me in my hotel room, I didn't have to contend with that.
"What they had to deal with, guarding their life from this virus. It's that deadly. So, they took on a big challenge, and they came through. So they have a lot to be proud of."
They talk about Kareem being a part of the Lakers organization as an assistant coach in 2009-10. During this time, the Lakers were winning repeated championships.  The question put forward to Kareem is, "Do you see this opportunity for AD and LeBron in repeat?" 
Kareem had no hesitation and said, "They definitely can repeat." He explains where the Lakers need to work on and stated, "The management is going to figure out what holes to fill in the lineup. But you have a wonderful core of guys. If you can keep them together, no reason they can't win another championship."
"They DEFINITELY can repeat."

One of the all-time GOAT's, @kaj33, is very confident about the Lakers chances to win more titles with LeBron & Anthony Davis. #KJZ pic.twitter.com/6U94WZlmcg

— Keyshawn, JWill & Zubin (@KeyJayandZ) October 13, 2020
This means that the Lakers have a very bright future ahead of him. The Hall of Famer is very experienced and there is no reason to doubt his beliefs. Do you think the Lakers will have more shots at the title soon?
Get notified about breaking news and watch highlights on the go; join the Arena on NBA Hoops