"Larry Bird 2.0": Former NBA Star Lauds Luka Doncic and His Pure Talent in the Modern Game
Published 09/08/2020, 11:30 AM EDT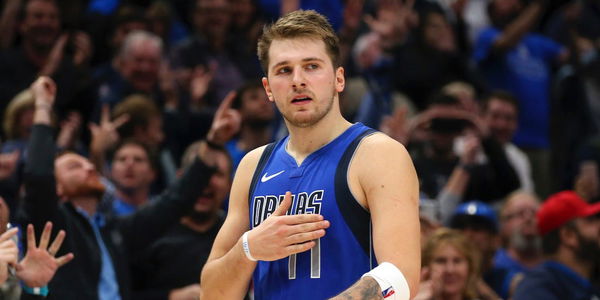 ---
---
The 2019/20 NBA season saw the rise of a phenomenon in Luka Doncic. The 21-year-old had a spectacular rookie season last year, but he competed in the playoffs for the first time this season and was nothing short of brilliant. Luka's notable performances in his first two years with the Dallas Mavericks are already earning him comparisons with greats like Larry Bird and Pete Maravich! 
ADVERTISEMENT
Article continues below this ad
The Mavs have been incredibly boosted by the signing of Luka Doncic. Fitting into the NBA proved to be a seamless transition as Luka's already proved his talents in Europe. He won the EuroLeague title and the MVP award in 2018. 
His flair for passing, supported by a dominant shooting hand, makes him unguardable on the court. Luka has earned plenty of reverence from his head coach Rick Carlisle, who expects him to come back stronger next season just like how the legends did it. 
ADVERTISEMENT
Article continues below this ad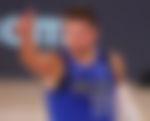 "He's one of the toughest players that I've ever seen in this league. He is a great young player that's getting better each year," Carlisle said. "I expect that he'll come back next year even better with something new in his game. The same way that Bird and Magic and Jordan, all those great players, did every summer," Carlisle mentioned, after the Mavs' first-round loss to the Clippers. 
"Luka Doncic Is One In A Million": Former international NBA star makes bold comparisons 
Luka Doncic is just 21-years-old, but already has plenty of experience under his belt. One could see his capacity to deliver in big games when he called the shots against the LA Clippers. In his very first playoff series, the Slovenian averaged 31.0 PPG, and even had a forty-point triple-double!
ADVERTISEMENT
Article continues below this ad
Former NBA star Rony Seikaly has seen a lot of fame during his time in the league. Moreover, he's one of the early international stars to have made an impact in the league. Seikaly's recent interview with Talk Basket revealed his thoughts on Luka Doncic and where he stands in terms of individual brilliance. 
"Luka Doncic is one in a million. He's Larry Bird 2.0. To me, LeBron James is Magic Johnson 2.0 and Luka Doncic is a more modern version of the way Larry Bird played," Seikaly said. "I'm talking about him as a basketball player and a pure talent, not in terms of wins and championships."
Watch This Story
"Now, in order to be the best player, you'll have to back it up with multiple championships, like Larry Bird has. To get into the conversation with him, you'd better have 4-5 championships under your belt. That would staple him as the best player in the world. I think Luka is a combination of Bird and Pete Maravich," he further added.
ADVERTISEMENT
Article continues below this ad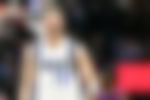 Luka's all-round game makes him a talent to watch out for in the future. He's just a sophomore in the NBA, and it's scary to think how good he'll become in the near future! The league is in safe hands indeed!