"League Wasn't Ready For What You Possessed": LeBron James Hyped By White Chocolate's Highlight Reel
Published 05/13/2020, 2:00 AM EDT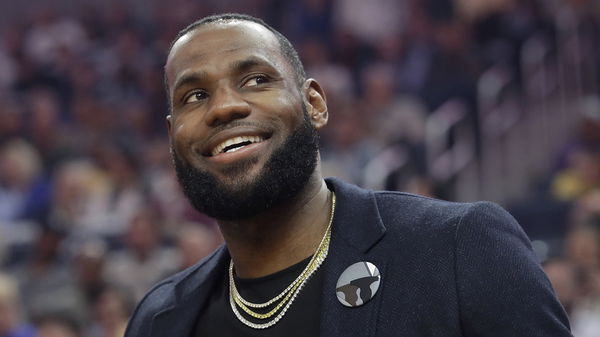 ---
---
It is the unspoken duty of sports leagues around the world to keep their fans entertained during quarantine. Treading a similar path, the NBA recently posted a crazy highlight reel of Jason Williams aka 'White Chocolate.' The fans loved the video and registered their loving comments for Williams. Furthermore, LeBron James was totally hyped after watching the video and shared it on his Instagram account as well.
ADVERTISEMENT
Article continues below this ad
The 'White Chocolate' pulled together his teammates with his crazy set of passes. Coming into the NBA as a first-round pick, he managed to impress everyone with his talent. Though his numbers were not always mind boggling, his presence on the court certainly dizzied the defenders. He had a flair for passing and often sent defenders the wrong way with his unpredictability. 
His best-ever season came when he joined the Miami Heat for the 2005-06 season. 'White Chocolate' averaged only 12.3 points per game in the season, but started all of Miami's playoff games. Upon winning his first career title with the Heat, the team bestowed him with great honor. In 2007, the Miami Heat named Williams as one of their top 25 players of all time. 
ADVERTISEMENT
Article continues below this ad
LeBron James hyped up by watching White Chocolate's highlights
ADVERTISEMENT
Article continues below this ad
James, one of the best players of this generation, had a few words to say about his former opponent, Jason Williams. The King shared the NBA's post to his Instagram story and voiced his thoughts about 'White Chocolate'.
Upon sharing the highlight reel to his story, LeBron wrote, "League wasn't ready yet for what you possessed. Definitely wish I was on the end of one those lobs or no looks." Though the point guard did not have insane assist numbers, LeBron James would have wanted to be on the receiving end of his passes. Williams cherished the four-time champion's words about him, and reshared LeBron's story, thanking him.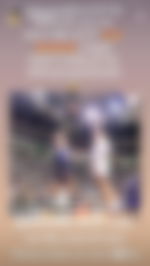 ADVERTISEMENT
Article continues below this ad
White Chocolate's dazzling gameplay, including his elbow passes made him a prominent player in the NBA. If a player like LeBron James dreads to have played alongside him, you should know how special he was.
The Lakers man currently leads the league in assists and enjoys playing with the purple and gold. He has led the team to the top of the Western Conference in his 17th year in the NBA. King James hopes for the resumption of the league, as he and his team intend to finish what they started.