Leandro Barbosa Reveals Former Golden State Warriors Teammate Andre Iguodala Wanted to Retire in 2019
Published 09/25/2020, 4:56 PM EDT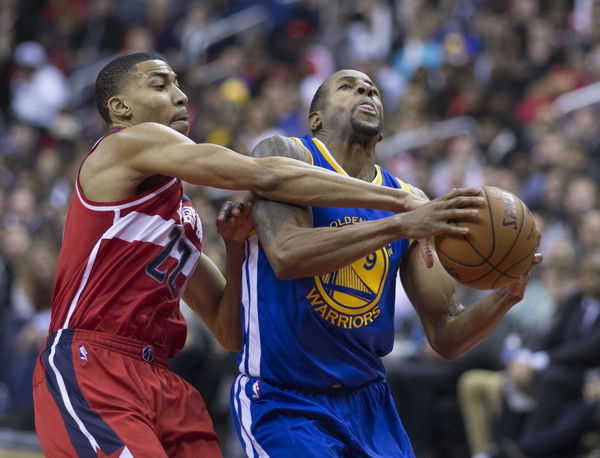 ---
---
Now that the Playoffs are coming to an end, there is one team that will be looking forward to emerge from their bad record. The Golden State Warriors may have had a bad season, but they are speculated to be a very dangerous team in the future.
ADVERTISEMENT
Article continues below this ad
The Warriors have recently assigned a former Warrior from their glory days as the new player mentor coach. And he has some comical yet encouraging words for his former teammate now playing for the Miami Heat.
Andre Iguodala was on the verge of retiring after playing for the Golden State Warriors?
ADVERTISEMENT
Article continues below this ad
Andre and Leandro Barbosa were teammates in the Warriors for two seasons. Therefore, the two players must have formed a great bond off-court as well. In a recent podcast, Leandro jokingly criticized Andre. "Iggy lied to me," Barbosa said this week on the "Runnin' Plays" podcast. "He said that he was going to retire after his deal with the Warriors (expired). And he got an extra two years with the Miami Heat."
He continued, "I sent him a text, I said, 'Man. Stop stealing money from other teams, man. Come on. You gotta retire.' " Andre had been traded to the Memphis Grizzlies before he was acquired by the Heat in February.
ADVERTISEMENT
Article continues below this ad
The Miami Heat are the hottest contenders for the NBA Finals at the moment. They are holding a 3-1 lead against the Boston Celtics in the Eastern Conference Finals, which they are unlikely to hand over. They have had an unprecedented run this season and will pose a huge threat to the team that faces them if they advance to the Finals.
Which team is more viable to be facing the Heat?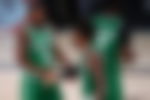 Another very fascinating observation came out of the podcast. Barbosa showed his support for his former teammates' team and unknowingly blurted out who will the Heat battle for the ring. "Very happy to see him playing," Barbosa said. "I hope they go to the Finals and beat the (Los Angeles) Lakers."
ADVERTISEMENT
Article continues below this ad
How did he just assume that the Lakers will be the ones ascending to the Finals? The Nuggets have overcome a 3-1 deficit twice this season. The Lakers may have a stronger team, but the Nuggets do excellently under pressure. Do you still think the Lakers are an obvious choice as Championship contenders?