"Leave Me Alone Man": LeBron James Pokes Fun at Anthony Davis on His Social Media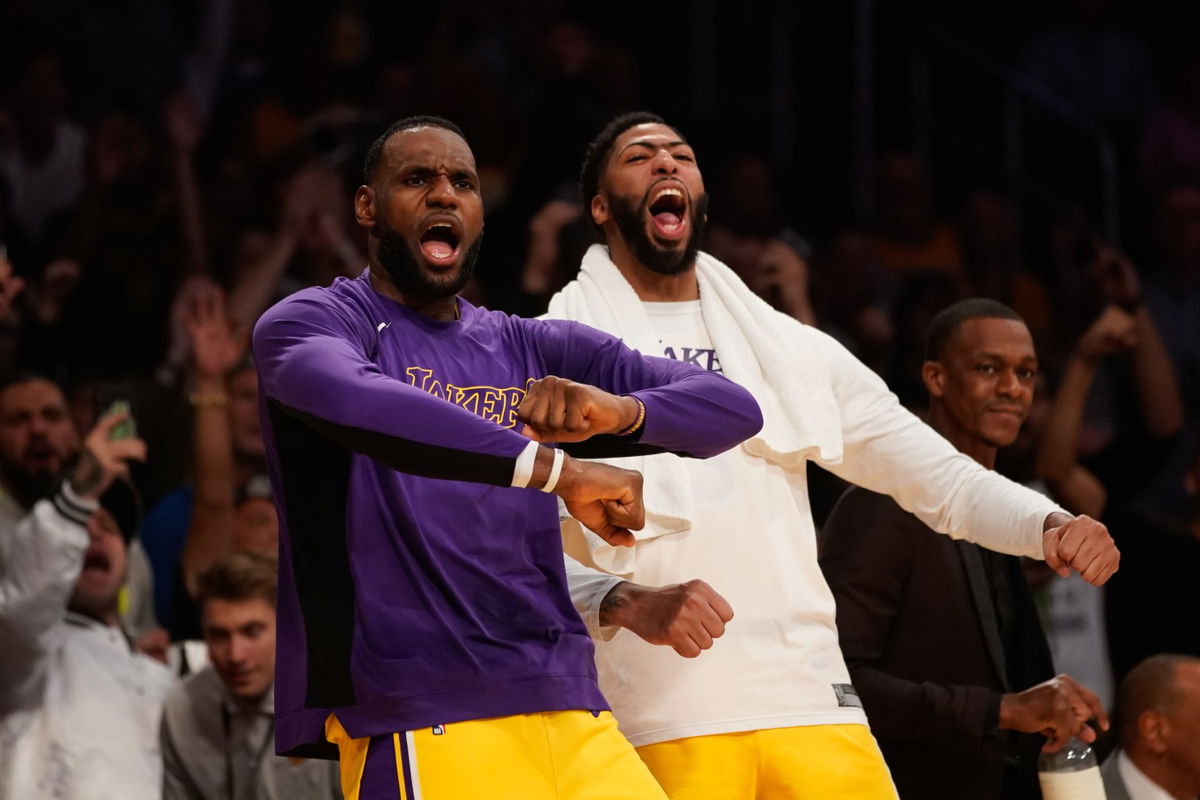 Anthony Davis was the first draft pick in 2012. He went to the New Orleans Pelicans as a 19-YO. It was in 2019 offseason when the Lakers finally laid their hands on AD. This trade raised some questions, but the way Anthony coupled with LeBron James to add power to the Yellow and Purple has shut every mouth.
On Jimmy Kimmel's show last year, AD revealed some interesting memories. He remembered that it was The Akron Hammer who first texted him within ten minutes once the news of the trade got confirmed. LeBron texted, "Yeah bro, finally got you!" Not just this, LeBron even wanted to gift him the #23. But that could not take shape because of the rules. And he got #3.
When Anthony Davis photo bombed LeBron James
They never miss a chance to chill out. Out of the innumerable such hilarious moments, LeBron recently shared a screenshot he picked from ESPN's IG story. He wrote, "My goodness @antidavis23 leave me alone man!!! [smiley]". 
You can call this Bron-Brow-Bomb.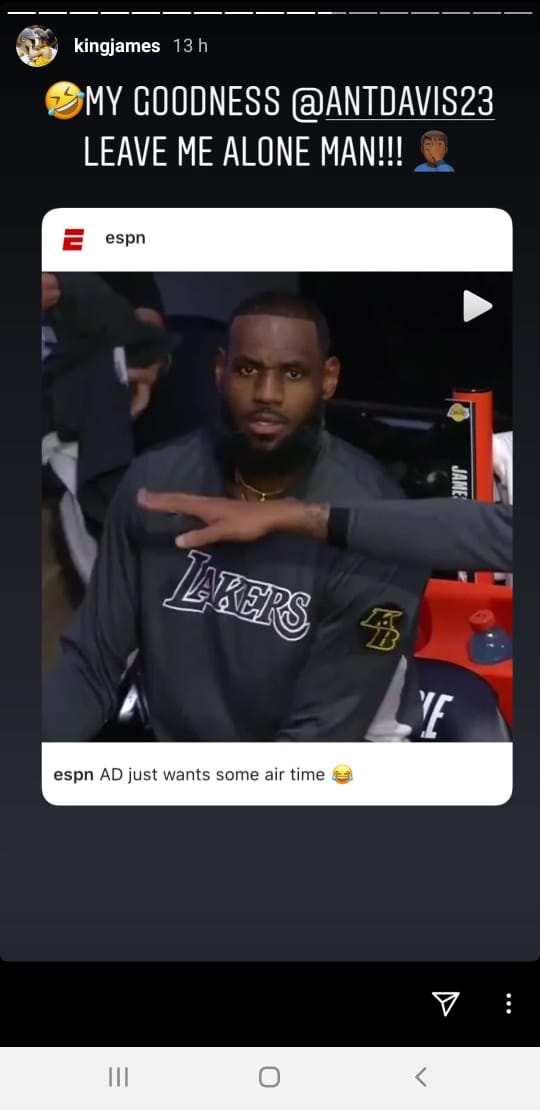 AD's air time did not go so well for The L-Train's picture. Anyway, coming back to the photo-bombing, LeBron is not always on the victim's side. He himself has ruined the pictures of many.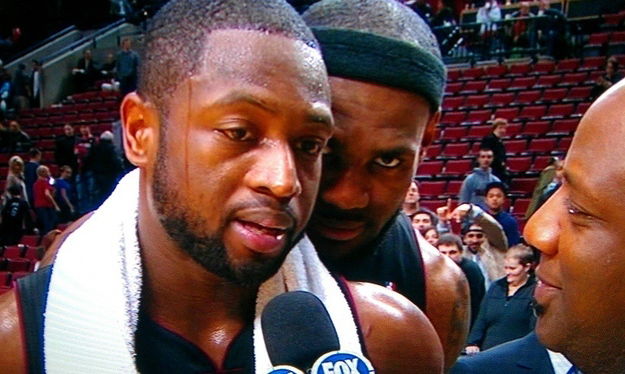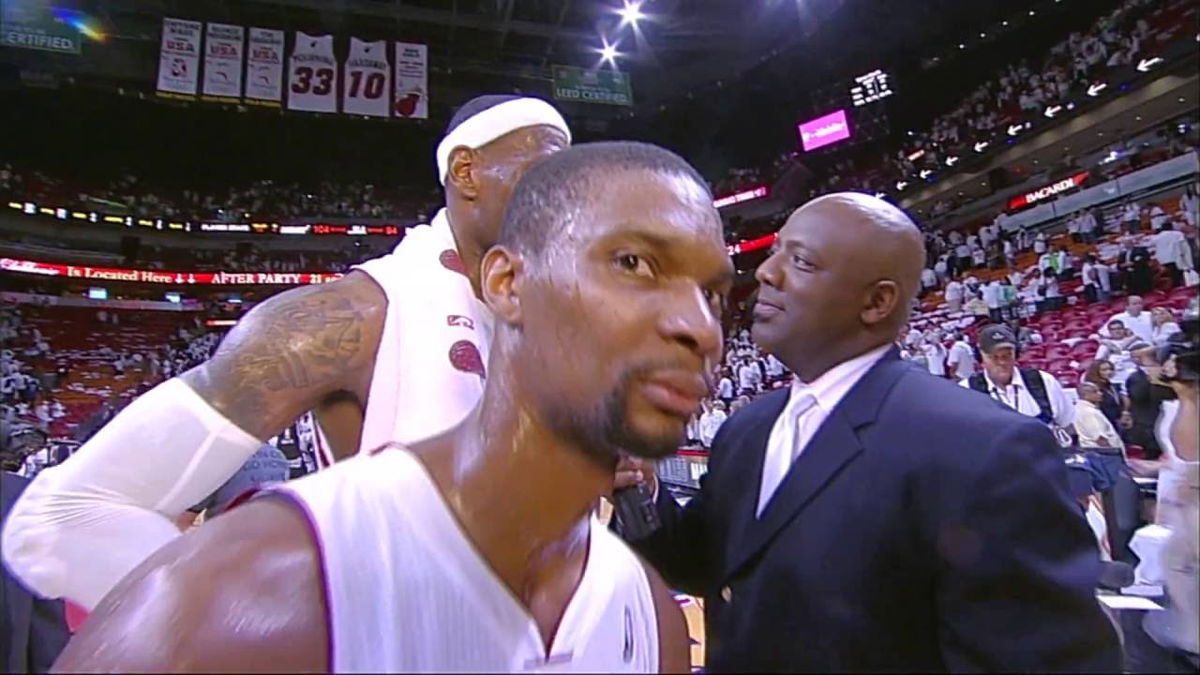 Chris Bosh making it a Bron-Bosh-Bomb! Lol!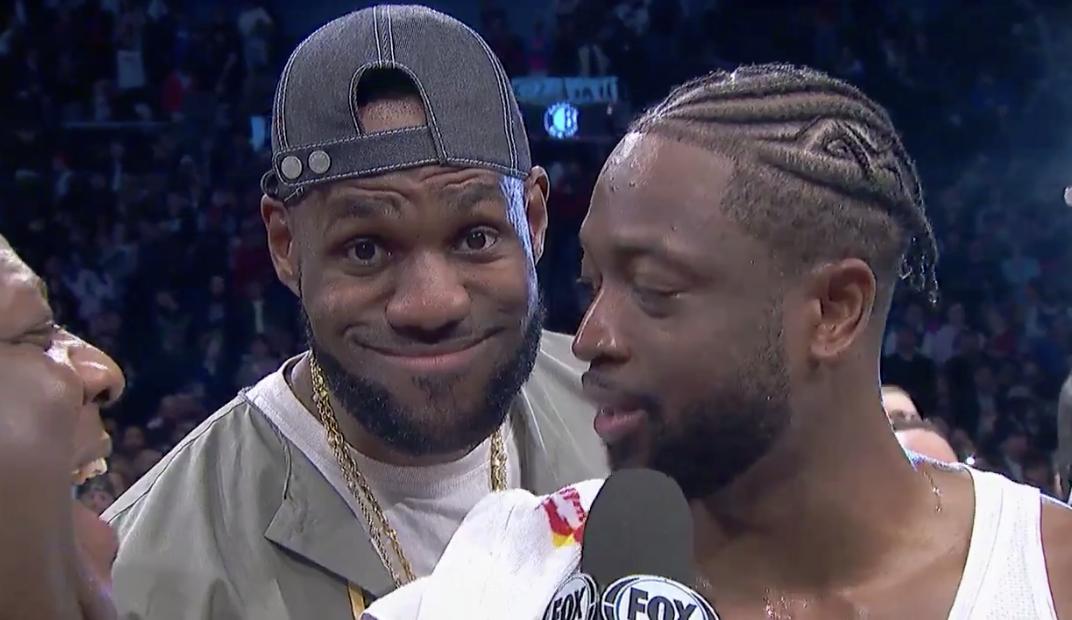 Dwyane Wade and that perfect meme material. ROFL!
The best duos in the NBA
This off-court leg-pulling goes perfectly with the tight on-court chemistry AD and Bron share. Their bromance reflects in the games when they continuously challenge one another and bring crazy success for the team. They both are adding a combined 52.4 points per game for the Lakers, and that is a big number. This is a major reason the Los Angeles Lakers, 49-14, are topping the western conference. They have lost a couple of key players who are not playing in the Orlando bubble, but this duo can fill every void.
Other notable duos in the NBA have been Michael Jordan and Scottie Pippen, Shaquille O'Neal and Kobe Bryant, Magic Johnson and Kareem Abdul-Jabbar, Stephen Curry and Kevin Durant, among others. The list is extensive, but we can say that in the current season, LeBron and Anthony are sitting on the top.
So which is your favorite duo and what is your favorite memory of LeBron and AD together?
Sources: Jimmy Kimmel Live – YouTube, LeBron James – Instagram
Sourabh Singh
All work and no play makes Jack a dull boy. I intend to make popularise my quote when I say sports define me better than I define sports. See ya'all Champs!