LeBron James Almost Considered Playing Football for St. Vincent-St. Mary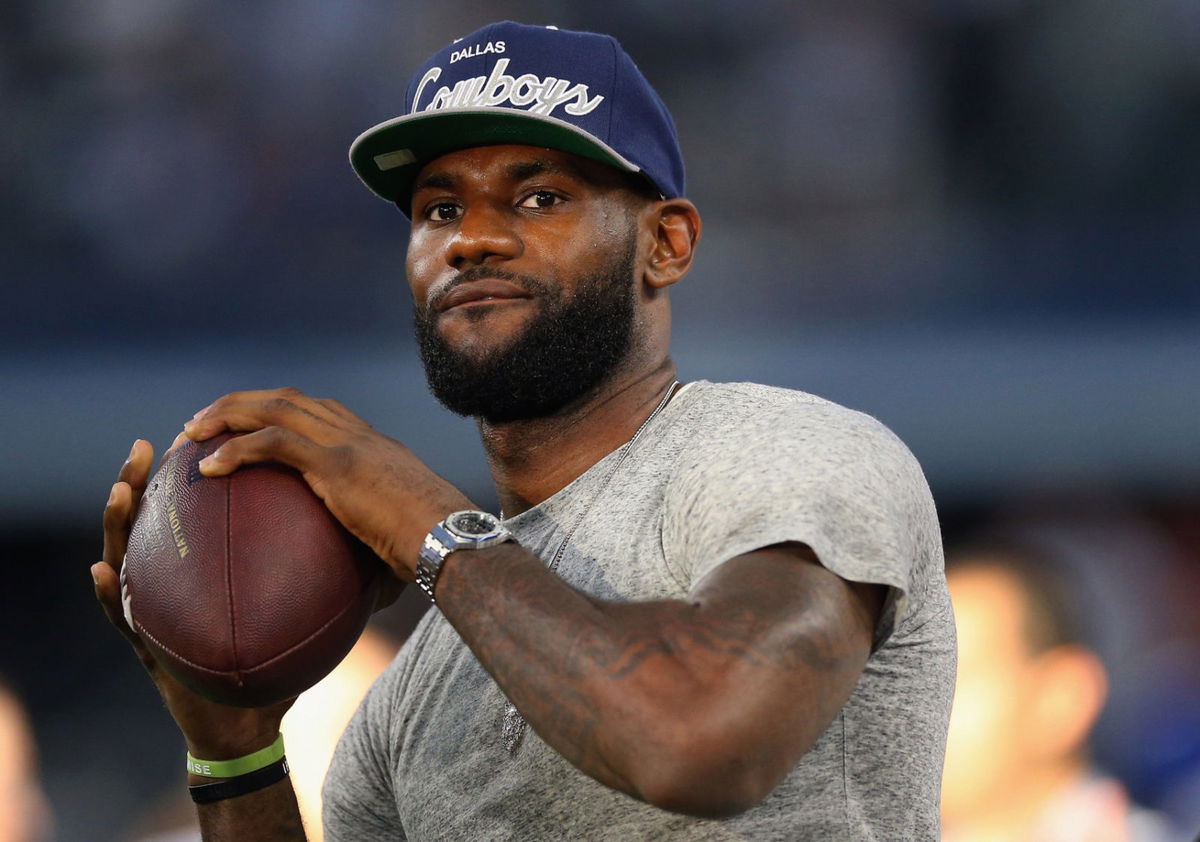 LeBron James, unsurprisingly, is also good at football. The No 9 at Ohio was considered the 'chosen one' at the game, and his skills were well known in his junior year at St. Vincent-St. Mary.
Apart from Basketball, LeBron was also the No 1 prospect at Football. In his recent Instagram post, LeBron James shared how his friends at Basketball swore to "beat his a**" if he stepped on to a football field at senior year. Thus, James decided to skip the senior year at football.
LeBron James shared his mind-blowing stats from junior year, which included 60 receptions, 1200 yards, and 16 touchdowns as wide-receiver.
LeBron James can do it all
LeBron James is definitely one of the greatest athletes of all time. With his supreme athleticism and skills, maybe in a different timeline, he would have excelled in the football field as well. It would certainly be interesting to see if he can generate the same success as he had done in basketball.
LeBron has 3 NBA championship with 3 Finals MVP, 4 regular season MVP and sixteen All-star games under his belt. Before his success in the NBA, he was ripping rivals apart at 'same pace' in his school. LeBron led the Irish team in Points Scored, Rebounds and Assists per game. In other words, freshman LeBron was leading in every offensive category, which is a big deal for a newcomer. He averaged 18 points, 6 assists and 8 rebounds for his team that year.  LeBron's best buddy Maverick Carter was also part of this team.
LeBron, who is now a Laker, is still "starving for greatness" as he looks forward to his fourth ring.
Here is LeBron annihilating kids on the football field:
http://https://www.youtube.com/watch?v=eP3R1_4ViSk
Get notified about breaking news and watch highlights on the go; join the Arena on NBA Hoops