LeBron James Celebrates Liverpool's First Premier League Title in 30 Years
Published 06/26/2020, 6:31 AM EDT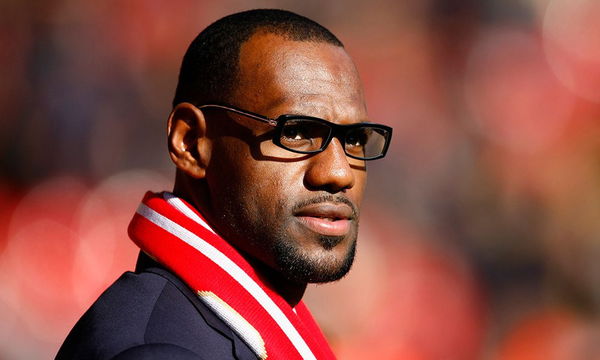 ---
---
As Manchester City blew their last remaining hope by losing 1-2 to Chelsea, the city of Liverpool celebrated in jubilation, as a 30-year wait had come to an end. With City's unexpected loss, it was confirmed that Liverpool are the 2019/20 Premier League champions. A title that Steven Gerrard yearned to win was achieved by Jurgen Klopp and his team. Following Liverpool's triumph, plenty of congratulatory messages poured in for the club, with LeBron James wishing them all the way from the United States.
ADVERTISEMENT
Article continues below this ad
"PREMIER LEAGUE CHAMPIONS!!!!!!!!!!!!!!! LET'S GO," James wrote, adding a barrage of emojis to express his excitement. Lakers star LeBron James has a deeper connection with Liverpool apart from being just a fan. 
ADVERTISEMENT
Article continues below this ad
Since winning their last PL title in 1990, many fans of Liverpool lost hope over the years. Due to the team's inconsistent form in the mid-2010s, the club was mocked brutally for being a top-level challenger but choking during crucial moments. 
But the wait has ended. The club and its faithful fans deserve all the glory for their commitment and passion. The fire ignited when Liverpool won the 2019 Champions League by defeating rivals Tottenham Hotspur. Liverpool's manager Jurgen Klopp's prophecy is now almost complete, as he has won two major trophies, the UCL and PL. The FA Cup is still pending on Klopp's achievement list.
But where does NBA star LeBron James come in this mix? How does he have relations with a soccer club based in London? Is he just a fan or more than that?
ADVERTISEMENT
Article continues below this ad
How LeBron James united with Liverpool
LeBron James is not a narrow-minded athlete. He is someone who appreciates the idea of sports. James maybe a basketball player, but his interest does not stop there. Over the years, LBJ has made some clever investments, and buying a minority stake in Liverpool is one of them. 
As reported by GOAL, LeBron James bought a 2% stake in Liverpool worth $6.5 million in 2011. Thanks to the club's recent success, the value has now skyrocketed to a mammoth price. 
ADVERTISEMENT
Article continues below this ad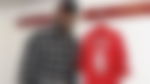 As per ESPN's Darren Rovell, James' stake in the club rose to around $32 million, which was largely boosted by Liverpool's UCL triumph and the increasing club revenue. Becoming a minority owner of Liverpool might be the best business decision James has taken in recent years, as the returns are looking quite fruitful for the 35-year-old.