LeBron James Defends Bronny Over His Recent Collaboration with FaZe Clan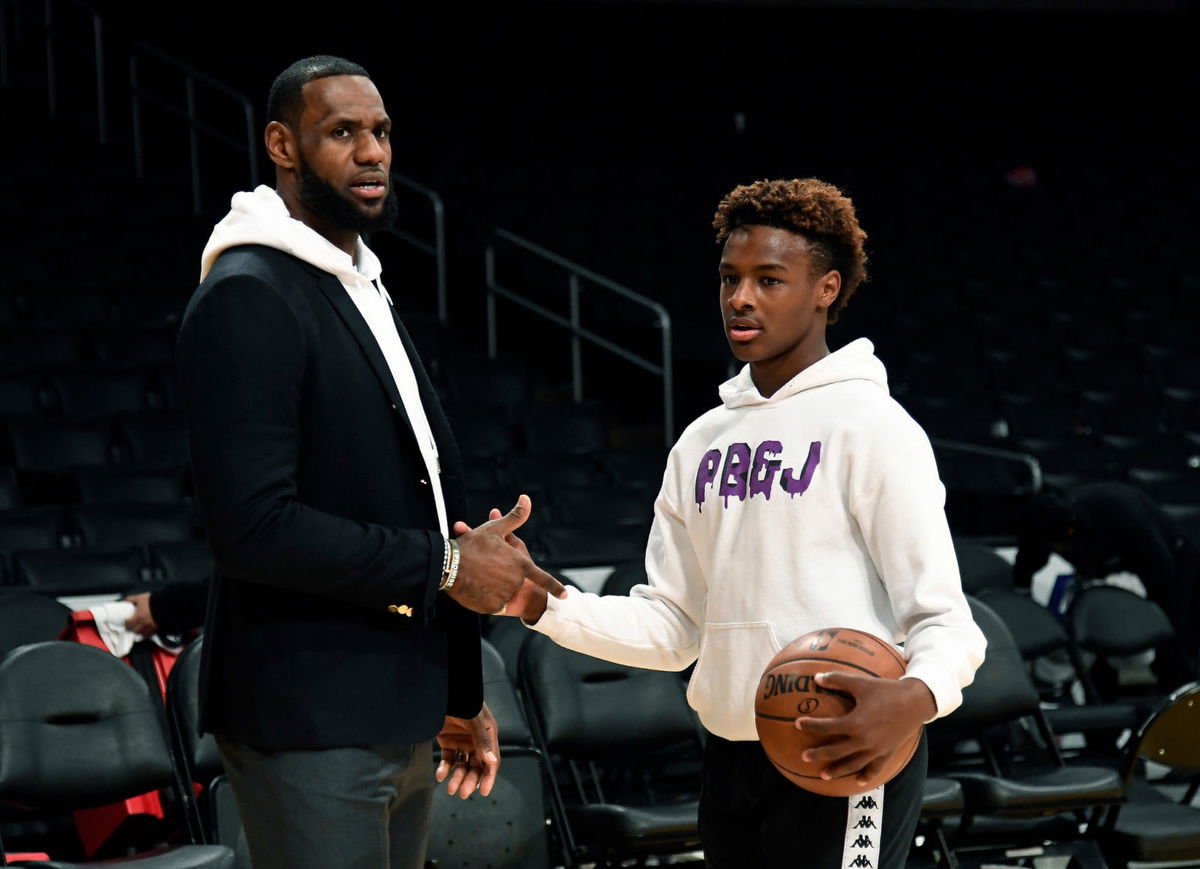 Bronny James has been making heads turn with his skills in high-school. The talented 15-year-old also has a massive interest in eSports. Recently, he stunned everyone by signing up with gaming stalwarts FaZe Clan. While he has been receiving criticism for indulging in too much gaming, LeBron James is right there to defend his son! 
After FaZe made the official announcement on their page, comments started flowing in with people both applauding and criticizing Bronny for his move. The 15-year-old is also an avid gamer who also streams a lot of content online.
INTRODUCING FAZE BRONNY#FaZeUp pic.twitter.com/2GdWMq7ZEi

— FaZe Clan (@FaZeClan) August 30, 2020
Bronny did not post any photo on his Instagram account about the signing, but just shared FaZe's posts on his story. Looking at the discouraging comments that were coming in, Bronny felt the need to clear the air on his motive. 
LeBron's eldest son typed out a message to all his followers, reminding everyone that he still holds basketball as his priority. This goes without saying, as he is the heir to his father's throne!
"Me joining FazE don't change anything. Don't think it's sweet. I'm still locked, coming for heads," Bronny wrote, to alert everyone about his destined career path.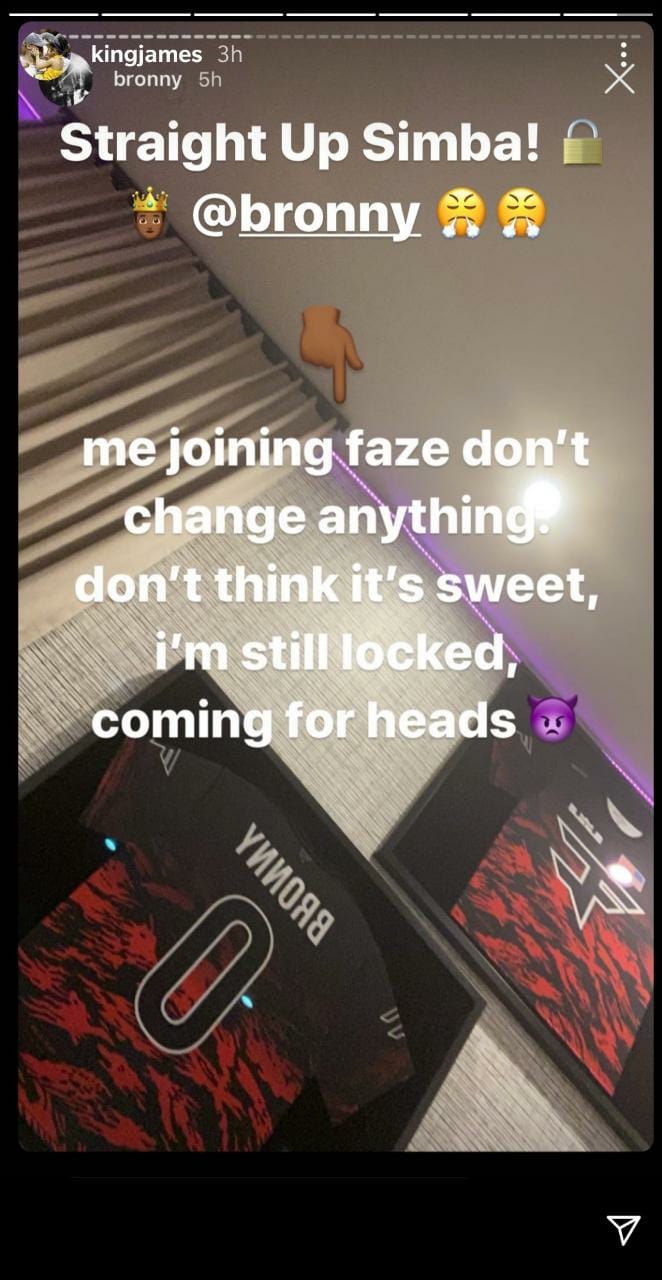 To back his son up on social media, LeBron shared Bronny's story on his IG handle as well. "Straight up Simba!" LeBron wrote, lauding his son's courage against his adversaries. This is just to mean that joining an eSports clan does not hinder any plan that Bronny has for his pro basketball career. 
FaZe has just raised its popularity level by signing Bronny James. This announcement came just a week after Sixers' Ben Simmons collaborated with the organization. Bronny majorly streams Fortnite, NBA 2K, and Call of Duty: Warzone to his 300,000 followers on Twitch. 
LeBron James and his beautiful message to Carmelo Anthony
LeBron James and the Lakers got the better of the Portland Trail Blazers in their first-round series. Though the purple and gold lost Game 1, they bounced back with their experience and fought their way to victory. 
It was a series where LeBron and Carmelo Anthony faced off in the Playoffs for just the second time. They've been competitors in the league for 17 years now. But, strangely, this was only their second-ever postseason meeting. LeBron now has a 2-0 record over his good friend Melo in the playoffs. But will they ever face each other again?
With this in mind, LeBron dedicated a touching message to his long-time friend, Carmelo Anthony. "Going on 20 years of friendship to date my brother and it will always be a privilege and honor to do what we love to do and that's hoop!" he wrote. 
LeBron and Melo have known each other since they were opponents in high-school. A friendship that began during their teenage has blossomed all the way to the NBA, and it will go even further. Their bond is extraordinary, and Melo and Bron are two of the best to ever do it! 
Get notified about breaking news and watch highlights on the go; join the Arena on NBA Hoops