LeBron James Delivers SCATHING Criticism of Giannis Antetokounmpo
Published 12/08/2020, 5:15 AM EST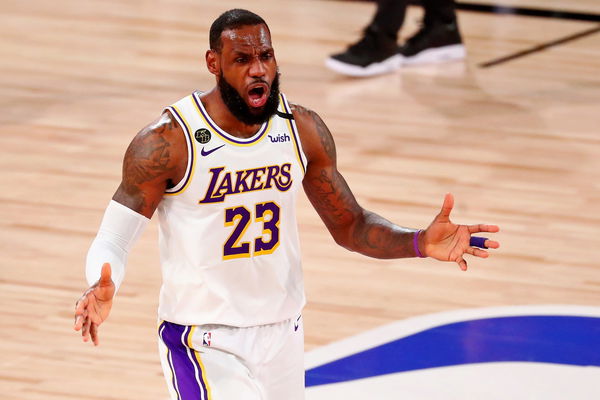 ---
---
LeBron James is coming off a fantastic year in his career. He just won his fourth NBA championship and Finals MVP. And recently, he was named Sports Illustrated's Sportsperson of the Year. However, James' was upset about not winning the regular season MVP. That award went to Milwaukee Bucks' Giannis Antetokounmpo. Giannis won the MVP for the second year in a row, and LeBron was vocal about feeling disrespected by the vote.
ADVERTISEMENT
Article continues below this ad
ADVERTISEMENT
Article continues below this ad
LeBron James sat down with former teammates Richard Jefferson and Channing Frye on the Road Trippin' show. James said that Frye was right in his assessment of Giannis' ability to score the basketball. James said:
"Channing said last week, I don't care; Milwaukee didn't get better because Giannis can't score. And people online went crazy because they were like 'he averaged 30! What do you mean he can't score?' I know what Channing is basically talking about. You got to break down the game."
These comments are odd coming from James. Giannis Antetokounmpo has been nothing but full of praise for James throughout the year. He even recently called him the best player in the world and considered him his idol growing up.
LeBron James is harsh on Giannis Antetokounmpo
One would imagine that LeBron would reciprocate the admiration for a player like Giannis, who has dominated the league similar to how LeBron did as a young player. LeBron of all players would understand what criticism from an idol and legend can do for a player.
It appears as though James is still harboring resentment towards Giannis for winning MVP this season. Both players had a great season, but it was in the postseason where LeBron shone.
ADVERTISEMENT
Article continues below this ad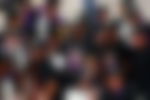 The Bucks were shockingly eliminated in five games by the Miami Heat in the Eastern Conference Semi-Finals, whereas LeBron James led the Los Angeles Lakers to their franchise 17th NBA championship. In fact, LeBron won Finals MVP for his fantastic play and leadership in the series against the Heat.
But perhaps the snub from the NBA world still sits poorly with James, who may be taking it out on Antetokounmpo. Hopefully, Giannis will take these comments as LeBron trying to motivate him rather than looking down on him. The NBA is in the best position when both LeBron James and Giannis are playing at the highest level.
ADVERTISEMENT
Article continues below this ad
It will be an interesting matchup when the Bucks take on the Lakers when the new NBA season begins. The Lakers play the Bucks on the January 22, 2021.