LeBron James Gives a Sneak Peak of Upcoming Space Jam's Plot
Published 12/08/2020, 7:46 AM EST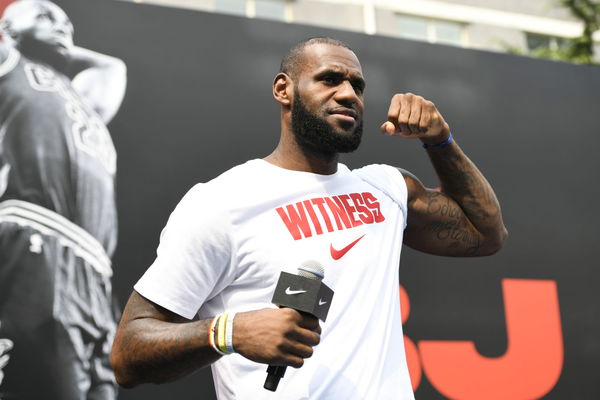 ---
---
Who says LeBron James can't conquer fields outside the game? The Lakers legend is preparing the world for a film, an almost-sequal to the first 'Space Jam' film. The first one featured Michael Jordan, and now we have the other GOAT ready to take over Hollywood.
ADVERTISEMENT
Article continues below this ad
James has just won the NBA Championship in October with the Lakers franchise. He now has a total of four rings under his belt. The 35-year-old plays like he is still in the prime of his career. And now that he is coming out with his very own film, his enormous fan base will be thrilled to see LeBron in theaters.
The film is expected to release sometime next year. This is an animated sports comedy film starring King James. It also features the Looney Toons characters like Bugs Bunny, Tweety, and Daffy Duck.
ADVERTISEMENT
Article continues below this ad
However, the only setback to its release is the COVID-19 pandemic. There is no guarantee that by the time it's set to hit the screens, the theaters will be open for use. Let's hear LeBron himself shed some light on the exciting matter.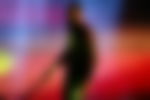 LeBron James reveals plot details for the upcoming film
On 'Road Trippen' James announced the release date. "July 16th, 2021," he said. "My hope is that the world begins to open up around June. Around the time Space Jam comes out. It would be remarkable if movie theaters open up the same weekend Space Jam releases. I am crossing fingers."
He also revealed that he still has a couple of reshoots scheduled for the film right before training camp begins. Then, LeBron is asked to give the audience some insight into the film.
ADVERTISEMENT
Article continues below this ad
"It's not a sequel. It's called Space Jam: New Legacy. There will be a basketball game, I'll say that. And there will be some people that are a little bit out of this world that we're competing against. But it's more of a family movie. It's a parenting movie between me and my son. And me trying to demand my son to do something because I was taught that way. Demand my son to play basketball.
'This is all you're going to do. This is how you do it.' And me as a parent, not listening to my son and not believing in what my son is actually great at. So, it's a tackling between me being a parent, supporting my son and my son basically turning off at some point and me regaining that trust."
ADVERTISEMENT
Article continues below this ad
This detailed insight could spike anybody's interest. While it is a fun movie, it also has a deeper lesson behind it. Let's hope we get to see LeBron's film, just as he hopes, in the big screens.