LeBron James Is Moving to Wakanda, as Coronavirus Fear Grows
Published 03/16/2020, 6:36 AM EDT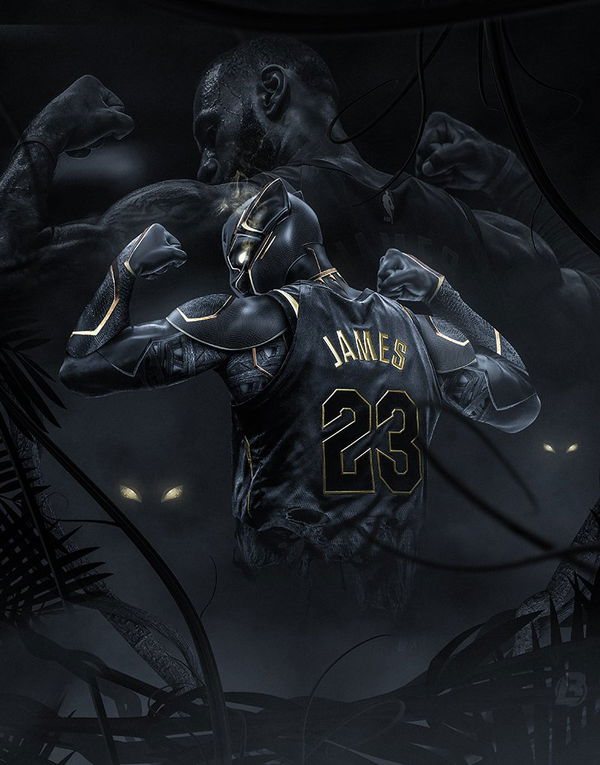 ---
---
LA Lakers superstar' LeBron James is heading toward Wakanda as Coronavirus fear grows. This reaction by LeBron was in response to NBA now allowing players to travel out of the market amid league suspension. News of traveling definitely, garnered different reactions from players. But King James took the news rather in a lighter note.
ADVERTISEMENT
Article continues below this ad
By the look of it, it seems LeBron is most probably going all alone to 'Black Panther' kingdom. He added that he will see his closest friends and family on the other side. And a peace out sign.
I'm headed to Wakanda! #JamesGang👑 and my closets friends and family. See y'all on the other side! ✌🏾

— LeBron James (@KingJames) March 16, 2020
ADVERTISEMENT
Article continues below this ad
It is possible that LeBron might be the ultimate saviour of our world from Coronavirus. Because we can always hope that King James will successfully return with the vaccination from the most advanced nation in the world which is Wakanda(at least in Marvel Cinematic Universe).
On a more serious note, this decision of allowing players to travel has come with some rules and regulations as reported by The Athletic's Sam Charania. The announcement also includes that players who will travel outside of the team's home market must keep the teams updated on their whereabouts.
The NBA has informed its 30 teams that, effective Monday, players are able to travel out of market with consultation from their respective teams, sources tell @TheAthleticNBA @Stadium.

— Shams Charania (@ShamsCharania) March 16, 2020
LeBron James now needs a wine partner
Just after tweeting about going to Wakanda, 4 time MVP was in search of wine partner.
I need a vino drinking partner! 🍷🤷🏾‍♂️.

— LeBron James (@KingJames) March 16, 2020
ADVERTISEMENT
Article continues below this ad
I think we all can resonate with LeBron. As coronavirus fear grows further, self-isolation has become the 'call of the time'. And this isolation has given birth to loneliness even for the big names like LeBron James himself. Obviously social distancing is hard, frustrating and lonely but it's the only thing that could help our already stressed health care system.
It's not just LeBron James who has having a hard time in 'killing the time'. Rather it's the whole NBA especially our young stars. Many players including Luka Doncic, Ja Morant, and Trae Young are considering becoming full-time gamers amid this halt. Giannis Antetokounmpo has decided not to retire for 25 years after he sees life after the NBA. Meanwhile, Stephen Curry is just busy watching his own highlights on YouTube which we would also recommend you to do.
ADVERTISEMENT
Article continues below this ad