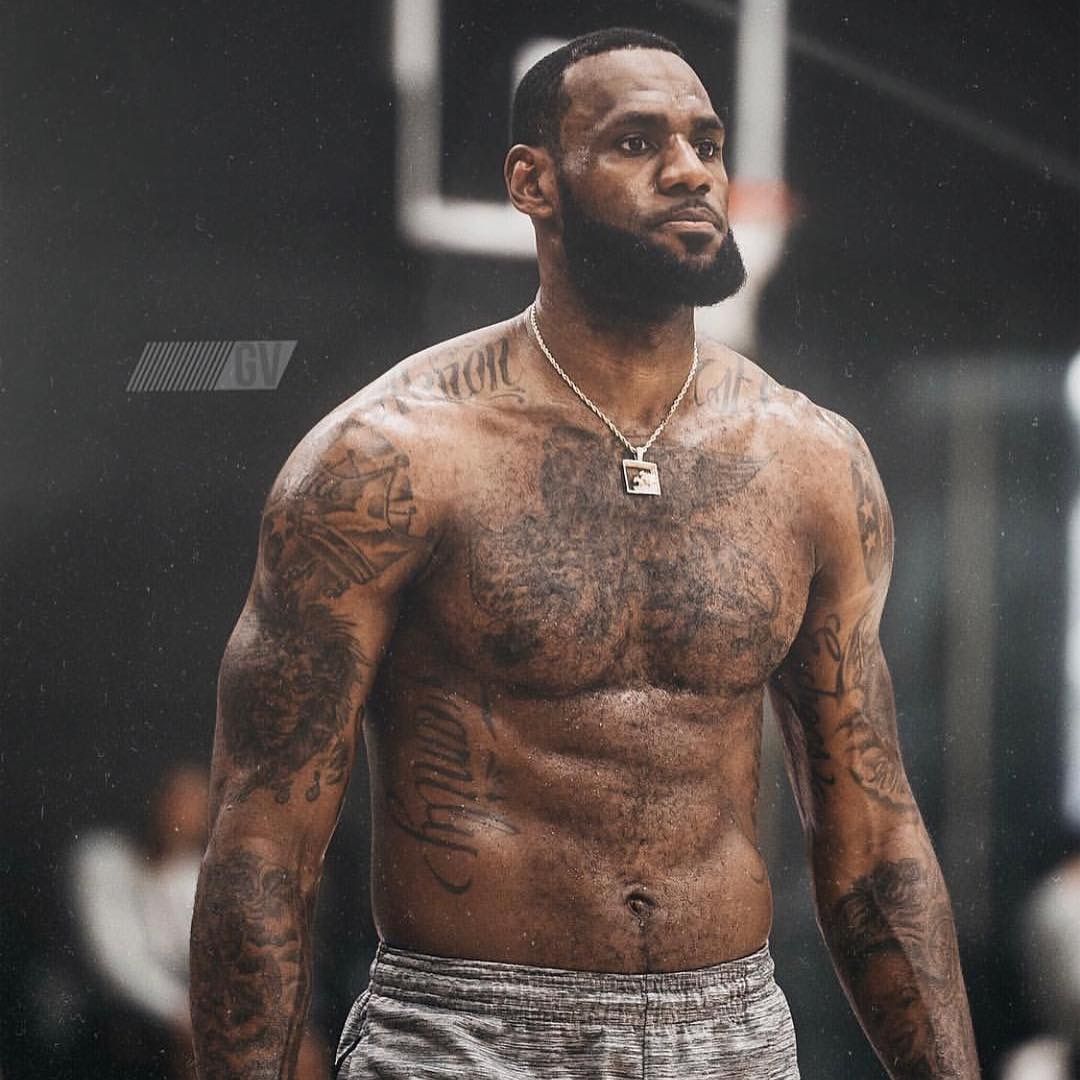 LeBron James never rests, even during the quarantine. While other NBA players turn to gaming, LeBron could be seen lifting barbell curls and exercising in his home gym.
The 4-time MVP, in his recent Instagram stories, shared how he is keeping himself ripped during self-isolation.
Already know the KING gonna keep WORKIN' 😈 (via @KingJames) pic.twitter.com/rDCxH8Gdy3

— Overtime (@overtime) March 22, 2020
LeBron James in quarantine
The NBA recently closed its training centers in light of the Coronavirus. ESPN's Tim Bontemps further confirmed that the NBA has banned all kinds of workouts for players. No league player can use public health clubs, gyms, fitness centers or other crowded spaces. Stars like LeBron James have a home-gym where they exercise, but not all NBA players have this advantage.
Not only are practice facilities closed to players beginning tomorrow, per today's memo, but they remain prohibited from using public health clubs, fitness centers, gyms, college facilities, or the like. In effect: the NBA's players can't work out anywhere.

— Tim Bontemps (@TimBontemps) March 19, 2020
James has been active on social media, giving updates almost every day via Twitter and Instagram. He recently shared how he was very excited to play football at senior year, but his basketball buddies vowed to "beat his a** up" if he stepped on the field. Definitely, the NBA world is now thankful to James's best friends for showing him the right path.
No surprise, but Ohio's No 1 prospect in basketball was also a beast in football. LeBron James' St. Mary- St. Vincent exploits include 60 reception, 1200 yards, and 16 touchdowns as wide-receiver.
Other NBA stars like Giannis, Stephen Curry, and Ja Morant are also biding their time while doing some interesting things. Giannis is waiting for PS5 to get out, which we totally get. Who doesn't want to 'PS5 and chill' during self-quarantine? Stephen Curry, on the other hand, is challenging Dude Perfect in the contest of making a perfect trick shot in golf. Ja Morant, lastly, is busy making Tik-Tok videos and playing games.
Further, many NBA players have also donated money and vowed to help people during this coronavirus pandemic. The list includes Kevin Love, Giannis Antetokounmpo, and Griffin. They donated $100,000 to their respective arena's workers. Zion Williamson also pledged to cover arena staff wages through March. Meanwhile, Stephen Curry and Kyle Kuzma vowed to feed elderly/kids during this time.