"LEBRON IS WAITING!!!": Stephen A. Smith Lets Out His Frustration With Clippers Over Subpar Performance
Published 09/15/2020, 7:47 PM EDT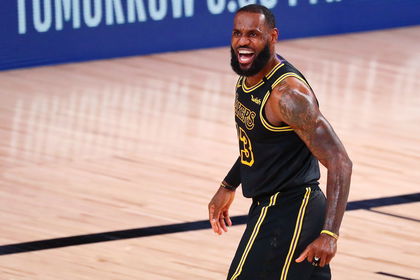 ---
---
The biggest story of the 2020 NBA Playoffs has been the rise of the Denver Nuggets. After eliminating the Jazz in seven games, they are on the verge of championship favorites- the Los Angeles Clippers.
ADVERTISEMENT
Article continues below this ad
While the fans are in complete awe of the Nuggets' heroics, the story is quite the opposite for the Clippers. They have lost two opportunities to seal the series and now the tables have turned against them. The Clippers will enter the decisive Game 7 with the momentum completely against them.
Furthermore, in the NBA Bubble, there are no home-court advantages to give a team edge over the visitors. As a result, the Clippers have to ball out to save themselves in Game 7.
ADVERTISEMENT
Article continues below this ad
NBA analyst Stephen A. Smith called out the Clippers team prior to the matchup, looking frustrated with each player on the Clippers roster.
"Everybody has been waiting for the Lakers vs Clippers, LeBron is waiting!!! AD is waiting!!! The dynamic duo in the NBA is waiting for you [Kawhi Leonard]. Didn't you had a commercial Kawhi Leonard? Didn't you had a crown dangling in front of your mirror? Wasn't that you saying a new king has arrived in LA, wasn't that you?
"Well, LeBron is waiting, he heard this sh*t, and he got AD and he already took care of his business, he waiting, What are you gonna do?"
Every NBA fan who was anticipating the Lakers vs Clippers WCF could feel the pain behind Stephen A. Smith's voice. Moreover, the Clippers are perfectly capable of of defeating the Nuggets. Instead, they are choking on one of the most important series of the year.
Can the Los Angeles Clippers seal the series in Game 7?
ADVERTISEMENT
Article continues below this ad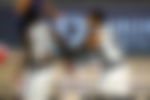 This is the question of the hour. The Clippers are on the verge of blowing a 3-1 lead. They could have sent Denver home in both Game 5 & 6 as they had commanding leads both times. But Nikola Jokic led his team back in the series with a series of humongous performances.
For Clippers, the best-case scenario would be to shift the entire focus on Game 7 and stop worrying about the WCF. Otherwise, they will drown with the pressure of their own expectations.
ADVERTISEMENT
Article continues below this ad
Nonetheless, the air will clear up after Game 7. What do you think? Will the Clippers finally defeat the Nuggets? Or are the fans in for an upset?