LeBron James, Jennifer Lopez and Others Pay an Emotional Tribute to Vanessa and Kobe Bryant's Daughter, Gianna Bryant
Published 05/02/2020, 2:47 AM EDT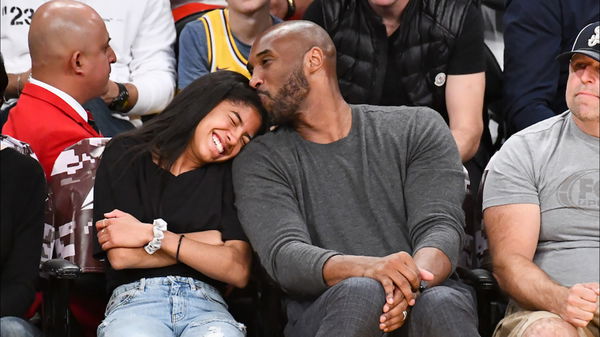 ---
---
Friday marked the fourteenth birthday of Kobe Bryant's little daughter Gianna Bryant, who lost her life beside him in a helicopter crash that killed nine people in January. Kobe and Gigi were traveling to the Mamba Sports Academy when disaster struck in the blink of an eye. There was nothing they could do about it, except hold on to their loved ones, as the tragedy left no survivors. Kobe left behind Vanessa Bryant and his three daughters, Natalia, Bianka, and Capri.
ADVERTISEMENT
Article continues below this ad
Gianna Bryant, born on May 1, 2006, would have turned a year older today, had she survived. The teenager left the world way too early and experienced an unfortunate death. This horrific accident left everyone speechless. Her mother, Vanessa Bryant, posted a heart-warming message on Instagram to commemorate her daughter's birthday.
Vanessa Bryant leaves a heartwarming message to Gigi
ADVERTISEMENT
Article continues below this ad
A mother could never bear to lose her child and watch them die before her. In Vanessa's case, the grief was double. She had to withstand the loss of her dear husband and her little daughter pass away on the same day. The pain would be unbearable. 
Vanessa, who was Kobe Bryant's partner since 2001, knew she had to stay strong for her other three daughters. Life has to move on, but grief is always an unwilling part of it. She held herself together on her what would have been her daughter's fourteenth birthday and posted a touching message on Instagram. 
She left a message from the bottom of her heart to her daughter who left her too early. Being a mother and bearing with the loss of losing your little kid is the toughest thing to endure, and Vanessa has been so strong in dealing with it. Kobe would be proud of her, looking up from heaven, holding Gigi in his arms.
Celebrities and athletes honor Gigi on her birthday
Following the lovely message posted for her daughter, Vanessa urged fans to wear red in remembrance of Gianna. She mentioned how Gigi loved dressing up in red and was a fan of red bows all her life.
 "To commemorate Gigi's birthday today, please consider wearing red, caption an act of kindness or show how you will play Gigi's way since she always gave everything she did her all and led with kindness," she wrote.
She posted a picture of a red wrist band that read "Gigi Bryant" and "Mambacita," with her date of birth printed on it. Vanessa also revealed plans to make the bands accessible online in the coming future. She pledged that the proceeds will go to the Mamba and Mambacita Sports Foundation. 
Many athletes and high-profile celebrities poured in wishes to young Gianna and showered their support to Vanessa by wearing the red wrist band made to honor the Bryants' second child. 
Popstar Jennifer Lopez and her spouse Alex Rodriguez both posted a message for Gigi on their respective Instagram accounts. Their entire family wore the wrist bands to pay their respects to Gianna.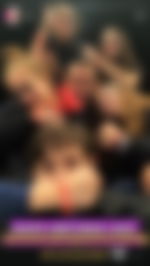 The Kardashians, who are always in the news, took to their social media handles to spread love. Kim and Khloe Kardashian shared a photo of them wearing the bands and tagged Vanessa Bryant to register their solidarity.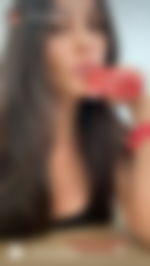 The basketball world filled the internet with aching messages for Gigi as Sabrina Ionescu, the number one pick in the 2020 WNBA draft, posted a message saying, "I know you're getting those shots up today, GiGi." Former WNBA champion Candace Parker also posted a story capturing a photo of she and her daughter wearing the wristbands for Gianna. 
ADVERTISEMENT
Article continues below this ad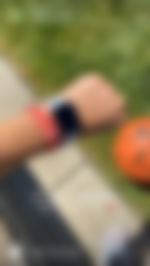 LeBron James, a current Laker and a very close friend of Kobe and his family, added to his Instagram story. He was seen wearing the red wrist band and wrote the caption, "Happy beauty-day niece Gigi."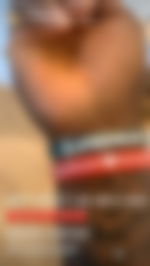 ADVERTISEMENT
Article continues below this ad
Portland Trail Blazers star Carmelo Anthony also added a touching photo of the band and wrote the caption, "I love you, baby girl."