LeBron James Overtakes Lakers' Legend Kobe Bryant in All-Time Regular Season Wins
Published 07/31/2020, 3:45 PM EDT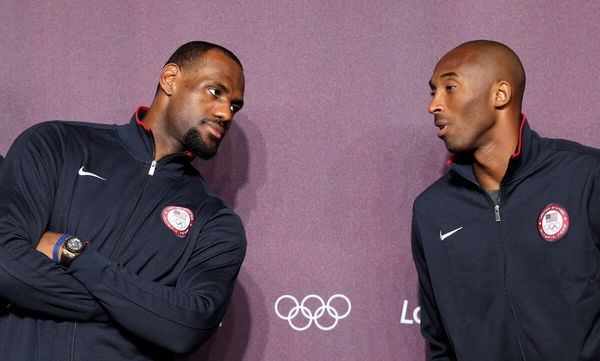 ---
---
LeBron James has been chasing the ghost of Michael Jordan for years. However, his longevity has meant that he has crossed him in almost every statistical category outside of championship wins. But one man that still held a few records over 'Bron entering this season was his friend Kobe Bryant. Bryant was ahead of LeBron in both total wins in the regular season as well as points scored in the NBA. LeBron surpassed the scoring record one night before Kobe Bryant's untimely death and has now added another milestone to his legacy.
ADVERTISEMENT
Article continues below this ad
With the Lakers 103-101 win over the Clippers, LeBron won his 837th regular-season game in the NBA. He has achieved the feat in his 17th season. Kobe Bryant retired after 20 seasons with the LA Lakers and won 836 games at that time. This win means LeBron is now firmly in the top-10 for regular-season games won by a player in NBA history. He overtook Kobe and Clifford Robinson, breaking a three-way tie for the 9th spot on the list. LeBron is 16 wins behind 8th placed Derek Fisher. He cannot match the total this season, as he only has a remaining 7 regular-season games left to play.
How fitting that LeBron James scores the game-winning bucket and makes the defensive stop to give him the win that moves him past Kobe Bryant in all-time regular season wins. Truly moving the game forward the way Bean wanted him to. 👑🐍🙏🏽 pic.twitter.com/uNXeTa6bEE

— LakeShowScoop (@LakeShowScoop) July 31, 2020
ADVERTISEMENT
Article continues below this ad
LeBron James on the path to number one?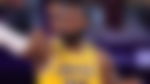 ADVERTISEMENT
Article continues below this ad
LeBron will look to establish himself as one of the true G.O.A.Ts in NBA history. He is already ranking up at the top of a whole number of statistical categories. He is 3rd in points, 9th in assists and 13th in steals all-time already. The man hasn't shown any signs of slowing down either.
He is still 237 regular-season games behind the man that defines basketball longevity in Kareem-Abdul Jabbar. It is unlikely LeBron catches up to him, especially with this season's shortened play and possibly not a full 82-game season next year either.
LeBron's playoff accomplishments are even greater than his regular-season achievements. He is the all-time leader in points scored and steals. He is 3rd in assists and 6th in rebounds. History books will look back on LeBron kindly, as he has already established himself within the annals of basketball.
ADVERTISEMENT
Article continues below this ad
Source: Basketball Reference