LeBron James Remembers His Time From Freshman Year
Published 03/20/2020, 4:22 AM EDT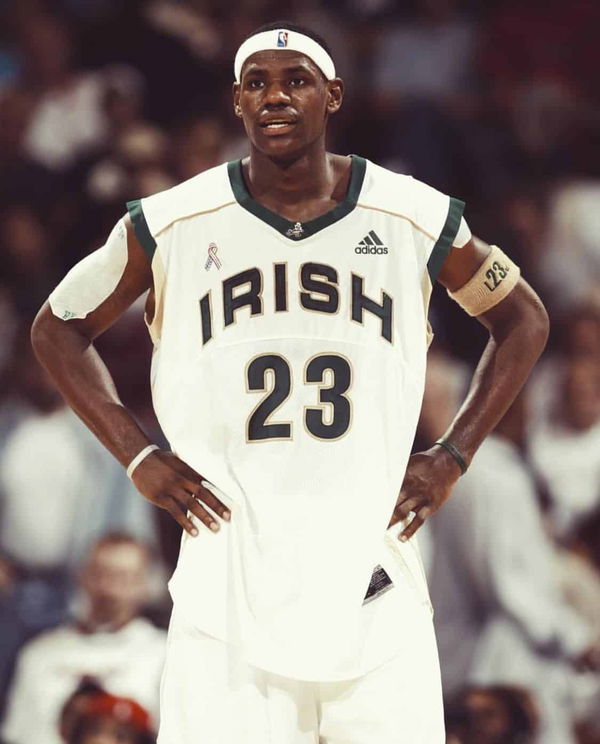 ---
---
As the NBA experiences a further surge in cases of Coronavirus. LeBron James like many other NBA players is doing self-quarantine and chill. The Quarantine period has given LeBron some time to remember his past exploits from freshman year. LeBron in his recent IG story shared the rare clip of his freshman year heroics and interview of that time. He mentioned 'Young King' while sharing that video and jokingly said he had been locked in for two decades.
ADVERTISEMENT
Article continues below this ad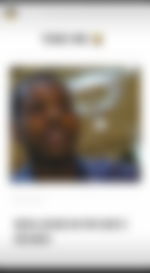 ADVERTISEMENT
Article continues below this ad
The video was uploaded by Rare sports which included 'Young King' LeBron James interview. The video mentions how LeBron is not any other 'freshman'. LeBron led the Irish team in Points scored, Rebounds and Assists per game. In other words, freshman LeBron was leading in every offensive category, which is obviously a big deal for a newcomer. He averaged 18 points, 6 assists and 8 rebounds for his team that year.  LeBron's best buddy Maverick Carter was also part of this team.
Below is the video:
LeBron James: Not the first time remembring his early exploits
Earlier this week LeBron James was viewing his full match of St. Vincent-St. Mary High School, Akron. LeBron in another story mentioned how the game between St. Vincent-St. Mary High School vs Columbus Brookhaven was an OD hype back then.
Here is the full match video of the game:
http://https://youtu.be/nKT7Wwm6T48
ADVERTISEMENT
Article continues below this ad
LeBron James in his earlier stories could be seen meditating, which we would also recommend you to do. 4 times MVP has been pretty active on his 'social media' recently, all because of NBA suspension. He recently also joked about going to 'Wakanda' as coronavirus fear grows.
ADVERTISEMENT
Article continues below this ad
The quarantine period has definitely taken its toll on players. To cope with that loneliness and boredom, they could be seen doing all sorts of things like playing video games, meditating, making Tik-Tok videos, playing chess, and mostly chill. If you are also feeling bored but don't want to make Tik-Tok like Ja Morant. Then you might like this, as NBA has declared free league pass service until April 22: 'Top 10 NBA Games to re-watch from 2019-2020 season'.