Legendary NBA Coach Weighs in on New York Knicks' Finest Roster Ever
Published 04/17/2020, 4:50 AM EDT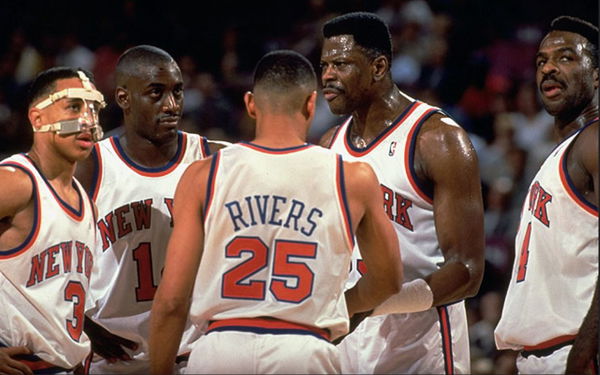 The New York Knicks were a feared team in the 90s NBA era. They were known for the aggressive playing style which was deeply implemented by their former coach Pat Riley. 
Patrick Ewing played a crucial part for the Knicks in the 90s, but unfortunately bowed out without winning a title with the team.
Ewing and former Knicks head coach Jeff Van Gundy made a recent appearance on 'The Woj Pod' hosted by ESPN's Adrian Wojnarowski. The duo spoke about their time with the Knicks and elaborated on a lot of statements made by Woj.
ADVERTISEMENT
Article continues below this ad
The New York Knicks in the 90s
Jeff Van Gundy played a major role in the development of the New York Knicks in the 90s. He had been their assistant coach since 1996. The Chicago Bulls were also a mighty team in the 90s and the Knicks were in the same conference as them. Woj asked the duo if the Bulls were a special opponent in their minds who required a different strategy.
Ewing responded to his question by saying they never singled out any team due to their physicality.
"We had a lot of battles. Detroit was the bad boys. We felt that we were just as physical as they were." Just as big and strong as they were. So all the things that they were doing, it didn't bother us like it did other teams," he explained.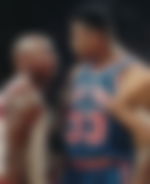 The Knicks faced the Bulls in the NBA playoffs for three consecutive years, from 1992 to 95. The Bulls came out on top on all three occasions. Twice in the conference semi-finals and once in the conference finals.
Speaking about how the Bulls reacted to their on-court game, Ewing said, "They knew that we were going to be physical and that was just our style of play."
He also pointed out how the team became even more physical following the signing of Xavier McDaniel. "He had a huge dislike for Scottie. So every time he played Scottie, he wanted to punk him, to be extremely physical with him and he tried to do that."
How Ewing and the Knicks dealt with Michael Jordan
Patrick Ewing also spoke about how the team handled a raging Michael Jordan who was the star man of the Chicago Bulls. 
"Michael…you know, I mean he is Michael. He played harder, he played extremely well, he played and he scored."
Ewing mentioned that even though as a team they were up against Michael Jordan, they can't think of him like that. He stated that his mindset was only looking at him as an opponent who proved to be a roadblock to his team.
"I believed in my guys, I believed in my team. I remember getting a lot of criticism because I kept saying we were a good team and we had opportunities to win," expressed Ewing.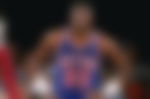 Ewing also mentioned his acquaintance with Michael Jordan since high school. "When we played, we didn't act as friends, we were not hugging each other and all that stuff. We were just trying to kick each other's butts," he exclaimed.
ADVERTISEMENT
Article continues below this ad
 Woj also asked him why Xavier McDaniel didn't like Pippen. Ewing added that McDaniel (aka X-Man) is a really competitive guy and played hard and possessed a rock-solid personality.
The Knicks were a formidable team in the 90s, but they just lacked something. This derailed them from their pursuit of chasing an NBA championship. The Knicks, however, did manage to make it to the finals in 1994. 
But Hakeem Olajuwon and the Houston Rockets seemed too good on the night and took home the championship honors in Game 7 of 199 NBA Finals.

ADVERTISEMENT
Article continues below this ad
Though, Former Knicks coach Jeff Van Gundy was all praises for the team. "We had a really good team in '97. But I believe that '96 Knicks had the best roster ever."