Legendary Writer Explains Why Michael Jordan is the G.O.A.T. Over LeBron James
Published 10/15/2020, 10:15 AM EDT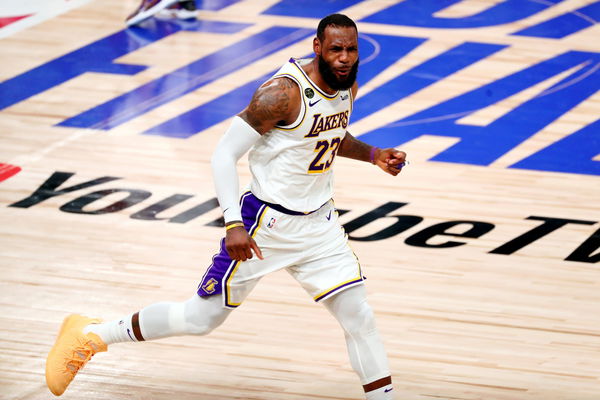 ---
---
LeBron James and Michael Jordan are once again being held next to each other. While everyone should spend some time giving LeBron credit for his fourth title, everyone is getting lost in the 'MJ vs. Bron' debate once again. However, one of the more educated voices on the matter has commented.
ADVERTISEMENT
Article continues below this ad
Sam Smith, writer of the iconic 'Jordan Rules', spoke about why MJ will always be superior in his eyes to LeBron James on the Bulls Talk Podcast.
Sam Smith's Mt. Rushmore of Sports:

Michael Jordan
Muhammad Ali
Jackie Robinson
Babe Ruth@SamSmithHoops opens his mailbag:

— Chicago Bulls (@chicagobulls) October 10, 2020
ADVERTISEMENT
Article continues below this ad
"What separates Jordan and a few others — Babe Ruth, (Muhammed) Ali — is, to me, is the impact on society that Michael had. Michael truly had in clothing, in looks, people just wanting to see it. As great as LeBron is, people don't turn on to just 'I've got to see what LeBron's gonna do next. And there's been no basketball figure that — I've been watching since Wilt and Russell and saw those guys play and Oscar — and there's not figure in basketball in this 70 years or whatever that I can point to and say has had a bigger impact on society and the world and the game than Michael Jordan."
LeBron James or Michael Jordan- who is the best?
ADVERTISEMENT
Article continues below this ad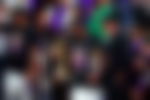 This question can never be answered. It completely depends on where one falls with how they view history. If one views LeBron James's consistency and multiple Finals trips as valid, he is the GOAT in their eyes. However, people preferring Jordan's 6-0 record in the Finals will always support him.
When it comes to statistics, MJ is a better scorer and the better defender, but LeBron has MJ beat in rebounding and playmaking. Both men have different physical gifts and have had distinct sets of opponents. There is no one objective medium by which you can say one is greater than the other. They are both phenomenal.
ADVERTISEMENT
Article continues below this ad
While Sam Smith is entitled to his opinion, there are many other writers and players that come out in favor of LeBron. Similar, many others like Sam Smith also vouch for Jordan. It is a debate in which both sides are equal amounts of right and wrong.
But ultimately, does it even matter? They are both legends and are definite GOATs amidst their peers.
Enjoyed reading this article? Download our exclusive app to get 24x7 coverage, latest memes and social media banter. Click here to download.