"Like it Didn't Happen?" Former Rockets Player Questions Michael Jordan's The Last Dance
Published 05/22/2020, 2:36 AM EDT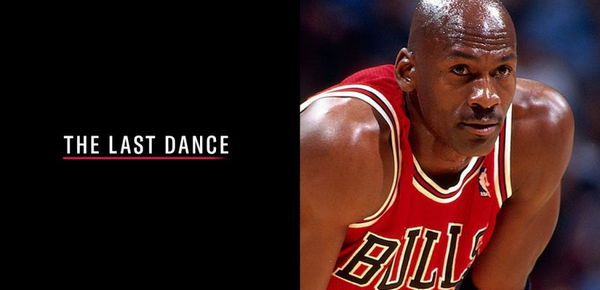 ---
---
As The Last Dance finished airing all of its episodes on Sunday, it seems to have shown the greatness of Michael Jordan and Chicago Bulls to those who didn't know and allowed those who already knew to relive.
ADVERTISEMENT
Article continues below this ad
It successfully showed how the Bulls won three consecutive titles in 1991, 1992, and 1993. Then, after talking about Jordan's retirement and his Minor Baseball League (MiLB) stint, the documentary showed his incredible return to the NBA. The series ended with the Bulls' second three-peat on Jordan's return.
But the NBA season went on when there was no Michael Jordan for two years in between the two three-peats. Houston Rockets, led by Hakeem Olajuwon, won two consecutive titles in 1993 and 199 but The Last Dance hardly had a mention about it. The Rockets had built a great team in that generation but hardly get a mention. A few weeks back, their then coach Rudy Tomjanovich also talked about how they were among the few teams that Jordan respected,
ADVERTISEMENT
Article continues below this ad
Although the Rockets wins might have very little to do with Jordan or the Bulls dynasty, former Rockets player Vernon Maxwell believed it deserved at least a mention.
ADVERTISEMENT
Article continues below this ad
"What did you guys think about how on The Last Dance they ignored the 2 years the Rockets won like it didn't happen?" he tweeted on Thursday.
Michael Jordan didn't intimidate Maxwell
Maxwell played for Houston Rockets for five years between 1990 and 1995.  He initially played for San Antonio for two years after starting his NBA career in 1988. Last month, after the release of The Last Dance, Maxwell had tweeted how he never allowed himself to be intimidated by Jordan.
ADVERTISEMENT
Article continues below this ad
"I loved going up against Mike. He was the best. There is no disputing that. But unlike most people who went up against him, I wasn't going to allow myself to be intimidated. He might've been the best, but he was going to have to prove it each and every time we faced off," the tweet read.
Maxwell played in the NBA till 2001 but couldn't settle with a single team for an extended period. He played for various teams after moving away from Houston in 1995 including Philadelphia 76ers, Seattle Supersonics, and Dallas Mavericks.