"Locking Him Down": NBA Hall of Famer Explains How He Would Defend Players Like James Harden and Steph Curry
Published 08/30/2020, 6:47 AM EDT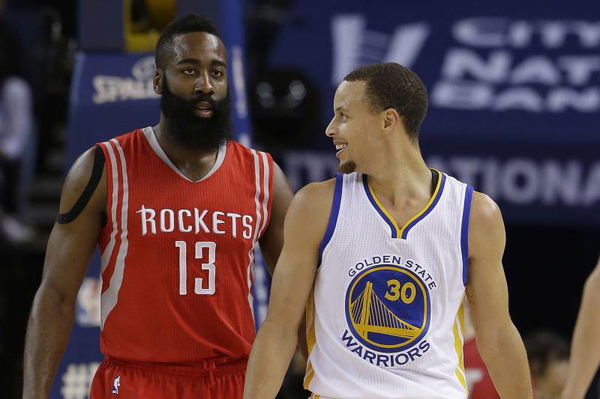 ---
---
The 90s NBA era was different. The league saw a decade long domination from the Chicago Bulls and Michael Jordan. Only a few defenders really caused a problem to MJ, and Gary Payton was one of them. The Sonics legend did not let his opponents walk away without a fight. In a recent interview, Payton discussed the hypothetical situation of the success he would have found if he played the modern game. 
ADVERTISEMENT
Article continues below this ad
It is no secret that the league has changed massively in the last two decades. While people call it "soft," the approach to the game has changed. Back then, it was a heavy physical battle, whereas now, the officials are much more strict with their calls. 
Gary Payton is a man who has been selected to eight consecutive NBA All-Defensive teams. Thus, there's no denying that he was one of the best defenders in his era. The 52-year-old recently connected with Alex Kennedy of HoopsHype to discuss several topics related to the NBA. He was also asked how he'd fare in today's NBA, defending guys like James Harden and Stephen Curry 
ADVERTISEMENT
Article continues below this ad
Does Gary Payton think he can thrive by playing the modern NBA? 
Gary Payton feels retired players from a different era face a lot of heat. The misconception with a few people is that they feel players from the 80s or 90s can't succeed if they played today. 'The Glove' strongly disagrees with them. 
"The younger guys always say, 'Well, in your era, you guys couldn't do this or that.' If that's the case, I wish you could come to our era and play in our era," Payton stated. "I wish we had a time machine so that we could put them in our era and see how they would fare. Sometimes, they say, 'Well, you couldn't play in this era because of the shooting and scoring!'"
The 9x All-Star does not want the world to forget how good his generation was. He then detailed how the game has visibly changed, with fouls being granted in a more lenient fashion. "Well, when we were in our early 20s, we were pretty athletic and dominant too; that's why you know about us," Payton continued.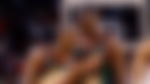 "It's just changed. You can't put your hands on guys. The league is about scoring; they want you to score and they want to run up the points, so it's entertaining. In our era, we were talking about locking guys down. We were talking about beating you up. We wanted you to think that you may get hurt every time you came in the paint."
How would Payton adapt to playing in this era?
As mentioned earlier, it is obvious that the game has changed. Thus, if an athlete like Gary Payton was to come and play in 2020, he'd have to make some adjustments to his game. He can't guard players today like how he troubled MJ and the others. However, Payton knows how to go about with his natural game in any era he plays. 
ADVERTISEMENT
Article continues below this ad
"If I played in this era, I would adjust to it. If I played now, the first thing I'd do is go straight to the referees and say, Look, here's how I'm going to play. Make sure you let me play defense. If you're going to let them play offense, let me play defense," Payton mentioned. 
Moreover, Payton put forth a shining example of a NBA player who resembles defenders from the 80s and the 90s. "It's just like what Patrick Beverley is doing right now. He gets into you and, because the referees know what he's doing and how he plays, they let him play."
ADVERTISEMENT
Article continues below this ad
"You just have to get to the point where the refs know how you play, so they adjust," Payton mentioned. "I would probably go talk to all the refs before every game like, "You know how I play. If you want this game to be okay, let me play defense like you let him play offense."
Gary Payton then pointed out the major difference in the way players guarded in the 90s and how they do it now. He feels there is a lack of intensity in the way teams approach defense. "We wanted to go back at the player who was scoring on us. Now, there's all of the switching and stuff. We wouldn't have played that way," Payton said. "I'm going at that guy, locking him down and making someone else beat us."