'Looks like Kendrick Perkins': Fans Shocked Over James Harden's Chubby Looking Photos
Published 12/16/2020, 2:21 AM EST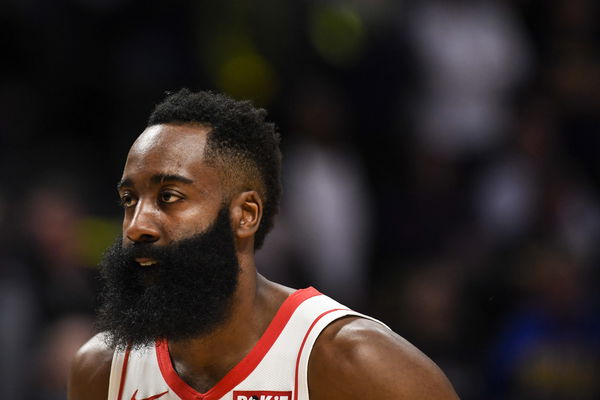 ---
---
The last season, the Houston Rockets and James Harden were nothing but a team that got kicked out of the playoffs by the Los Angeles Lakers. But this offseason has been all about them, all thanks to Harden. First, it was about him not showing up for training camp because his trade requests weren't being met. And now that he is back, it's all about him being compared to Kendrick Perkins.
ADVERTISEMENT
Article continues below this ad
When the 2019-20 season went on hiatus on March 11, due to the deadly coronavirus, the Rockets were the sixth seed in the Western Conference. During the lockdown, social media went crazy over Harden's remarkable transformation. When he returned, it looked like he had lost tons of weight and was as fit as ever.
Harden looked like a beast playing in the playoffs. Sadly, the Rockets went through another disappointing exit from the playoffs, with Harden wanting to leave right after. He did not even show up for training camp, probably as a sign of protest because of the Rockets not trading him. But it seems like he has more problems to focus on.
ADVERTISEMENT
Article continues below this ad
When Harden finally returned to join the team, nobody expected to find a Kendrick Perkins' look alike. It feels like all the offseason pressure has caught up with the star.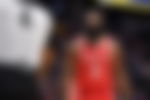 James Harden: The 2.0 version
Twitter has been in frenzy given how different Harden looks in just a two-month span. They are actually comparing him to former NBA champion, Kendrick Perkins because of the weight he has gained. With the beard, the similarity between the two is actually uncanny.
Perkins joined in on the trolling and wrote, "Yep I got a wig on."
ADVERTISEMENT
Article continues below this ad
It appears as if Harden had made up his mind on not returning until the Rockets traded him, so he decided to be a little laid back about his fitness.
ADVERTISEMENT
Article continues below this ad
But let's not doubt one of the top players in the league. If anyone can drop 30 points while gaining 30 pounds, that's probably Harden. However, it is quite possible that this is just an unflattering angle and nothing else. Rockets' fans can only hope that only his weight has changed and nothing else.