"Hard for Him": Former NBA Champion Weighs in on the GOAT Debate Between LeBron James & Michael Jordan
Published 10/23/2020, 7:53 AM EDT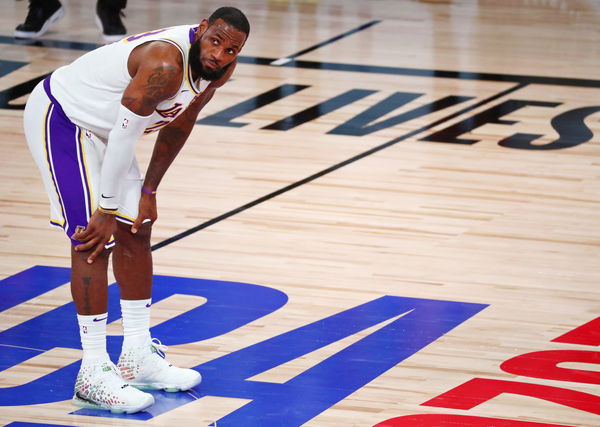 ---
---
LeBron James and the Los Angeles Lakers could win an NBA Championship on Sunday night after a nail-biter Game 5. James was his usual self in the game, draining shots left and right in the entire game. However, the Lakers' bench had a subpar performance and it cost them the game.
ADVERTISEMENT
Article continues below this ad
Winning this championship is certainly crucial for the 4-time MVP Lebron James. Many believe this might close the gap between him and Michael Jordan for the GOAT title. While most sections of the crowd regard MJ as the GOAT, LBJ is arguably the only player even in the conversation about the prosperous title.
7-time NBA champion Robert Horry recently made an appearance "The Dan Patrick Show". Where the former NBA player shared his views on what James need to accomplish to possibly surpass MJ as the GOAT.
ADVERTISEMENT
Article continues below this ad
"I think for me LeBron, he has to figure out a way to get the public on his side… He's such a great player and I think in this day and age with so much social media, you'd be able to spy on guys and you didn't have that with all the other guys. 
"If you look at what Michael Jordan has been able to do throughout his career from his plan, his shoes, his ability to own a team and just the love people had for him. It's gonna be hard for him [LeBron James] to knock him [Michael Jordan] off that throne."
James is unarguably one of the greatest athletes of our generation. However, unlike MJ, LeBron didn't stay his whole career with a single team and you cannot blame him for that. But that aspect of his career made him embrace the villain role for a few years, hurting his argument for the GOAT.
How important is winning this championship for LeBron James?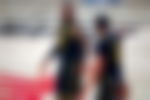 If LBJ wins this title, it will be the 4th championship ring on his fingers. This will certainly help his case for staying in the conversation of the greatest player of all time. But more importantly, it will debunk the myth that Lebron James can't perform in the Western Conference.
ADVERTISEMENT
Article continues below this ad
So far in the playoffs, James is averaging 27.6 points, 10.6 rebounds, and 8.7 assists per game. James' contributions are the backbone of this Lakers team and if he is in form, the entire L.A. team performs at an elite level.
After a heart-crushing defeat in Game 5, the Lakers need to finish off the series in six games. If the Heat make a comeback, it will certainly tarnish LBJ's legacy.
ADVERTISEMENT
Article continues below this ad
But what do you think? Will LeBron James ever surpass Michael Jordan as the GOAT or not?