Crazy Free Agency: When the Clippers Kidnapped and Put DeAndre Jordan Under House Arrest
Published 04/25/2020, 8:25 AM EDT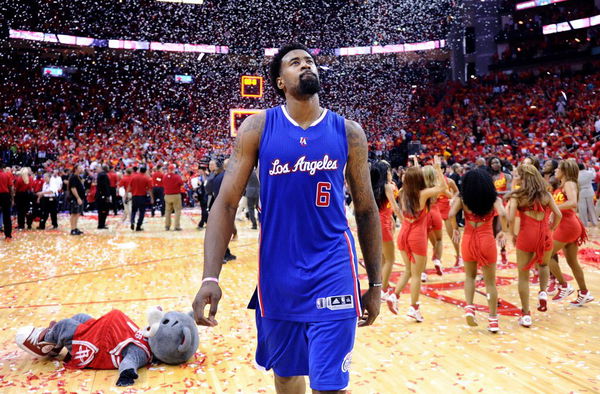 ---
---
Free agency is a powerful time in an NBA player's career. It enables the player to sign freely with any franchise. However, when a player had second thoughts about his decisions, things can go a little crazy. Such an incident from the 2016 free agency period put DeAndre Jordan in the spotlight.
ADVERTISEMENT
Article continues below this ad
When the Los Angeles Clippers kept DeAndre Jordan under house arrest
The NBA community expected the 2016 free agency period to go crazy when Kevin Durant was to make a move in summer. However, DeAndre Jordan's fickle mind caused a havoc beforehand.
ADVERTISEMENT
Article continues below this ad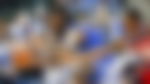 Initially, Jordan verbally agreed to a reported four-year, $80 million contract with the Dallas Mavericks. Unfortunately, a week later, he had a change of heart, and considered returning to the Clippers.
Soon, members of the Clippers organization expressed their intentions to meet with Jordan via transportation emojis on Twitter.
Members of the Clippers staff and roster tweeted about their plans to travel to Jordan's home in Texas to help convince him to stay. Once they really began arriving in Texas, photos of the scene inside Jordan's home leaked out.  Blake Griffin posted a particularly memorable picture of a chair blocking Jordan's door, from the room he was apparently "held hostage" in.
In reality, the Clippers didn't leave as they wanted to make sure Jordan completed the deal. Talking about the reality of why the Clippers members were at his house, Jordan revealed to GQ:
"People think there was this huge excitement where things were crazy and I got tied up. But seriously, it was quite boring to be honest. There wasn't a lot going on. We had a couple hour conversation, then I said I was going back to the Clippers and then I had to wait there until I signed my contract."
Further talking about what went on in the house, Jordan clarified,
ADVERTISEMENT
Article continues below this ad
"Not much was going on. People took naps. We ate. We watched TV. It wasn't exciting at all. It was boring. I couldn't wait for Doc [Rivers] and Ballmer to leave my house, so I could enjoy some alone time. I mean my bosses were at my house all day. It's hard to have fun with your friends with your bosses around."
The Clippers, on their part, were just being extra cautious. They kidnapped Jordan just so that Dallas Mavericks owner Mark Cuban could not contact the player in case he changed his mind about the deal.
ADVERTISEMENT
Article continues below this ad