"I Wouldn't Have Had a Hard Time With That": Paul George Makes a Bold Statement About Handling Michael Jordan as a Teammate
Published 05/31/2020, 8:12 AM EDT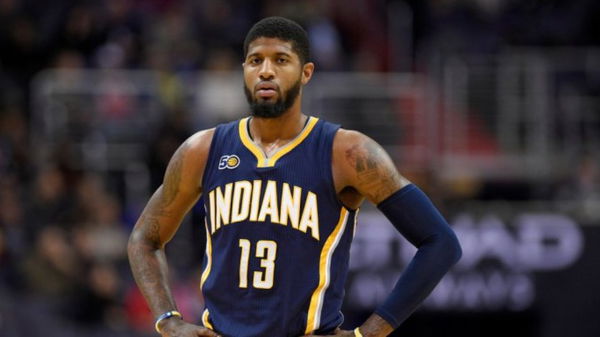 ---
---
'The Last Dance' proved that Michael Jordan was rather self-obsessed and could do anything to get what he wanted. While the NBA community continues to talk about how Michael Jordan was a jerk and a difficult teammate, Paul George feels keeping MJ in line would be a piece of cake for him. Could it be because of the lessons he learned from his idol, Kobe Bryant?
ADVERTISEMENT
Article continues below this ad
How Paul George could easily have taken Michael Jordan on as a teammate
Recently, Los Angeles Clippers power forward Paul George joined Adrian Wojnarowski on ESPN's #oneteam Speaker Series. George talked about his journey to recovery from his gruesome leg injury, his thoughts on the NBA's proposal to finish the season at Disney's ESPN Wide World of Sports Complex in Florida and other things. What caught our attention, though, was a rather bold statement he made.
ADVERTISEMENT
Article continues below this ad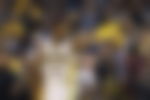 When Woj asked him whether he would have been able to handle a teammate like Michael Jordan, Paul affirmed.
"You know what, I wouldn't have had a hard time with that," he said.
"I grew up with watching Kobe, right? I gained an appreciation with his will to win and his fieriness. Me being in Indiana, that's kind of what I wanted to be. I wanted to be an enforcer to let people know I wanted to win and win at all costs. So I admired watching MJ during his documentary. I would have loved to play with a guy like that."
It seems Kobe had a major impact on George's concept of the game and what he wanted to achieve from it.
How Kobe Bryant inspired a young Paul George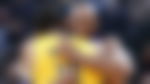 Paul George grew up watching Kobe and learning from him. Surely, Bryant's game and work ethic influenced the 30-year-old Clipper as he entered the league.
"Kobe Bryant played a huge part in my life growing up," he told Woj. "He molded me in a way growing up. That pretty much summed up the little kid Paul in Palmdale (California), that had the admiration"
ADVERTISEMENT
Article continues below this ad
Even though PG feels he was following Kobe's play and mindset, he may actually be following Jordan. We feel so because Kobe did highlight that he patterned most of his game around that of MJ's. Comparing their basketball ethos, the never-back-down attitude resided with both of the legends abundantly. It seems Paul George is trying to imbibe the same attitude.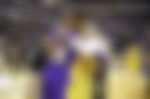 ADVERTISEMENT
Article continues below this ad
Hence, it isn't surprising that George feels he can manage a Jordanesque teammate successfully, with the help of his idol and mentor Kobe Bryant, and in a way, MJ himself.