Los Angeles Lakers 2020-21 NBA Schedule: Important Fixtures Involving Clippers, Warriors and Others
Published 12/05/2020, 8:00 AM EST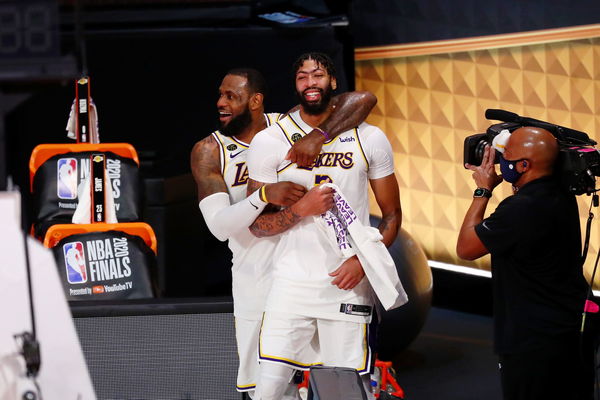 ---
---
The 2020/21 NBA season is almost here, and the league has released a partial schedule to make things more exciting. The reigning champions Los Angeles Lakers have a packed few months ahead of them, including an opening night duel against city rivals LA Clippers! 
ADVERTISEMENT
Article continues below this ad
This is once again no ordinary regular-season as we'll only witness a 72-game season starting on December 22. The pandemic's impact has resulted in shortened games and a slight change in how teams play their fixtures.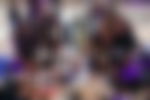 The first half's schedule iterates how the league is looking at safety as a priority. For instance, the Lakers have several back-to-back games against opponents, and it makes sense. These fixtures are quite mouth-watering, and here are a few such games that already have us on the edge of our seats! 
ADVERTISEMENT
Article continues below this ad
Los Angeles Lakers: Blockbuster games in the first half of the season
The Lakers take on the LA Clippers on opening night (Dec 22) at 7:00 pm P.T. This will be a home game for the Lake Show and indeed a special one, as one can expect the ring presenting ceremony to take place on game day. 
Moving on, the Los Angeles Lakers will continue their tradition of playing Christmas Day games, in fact, it will be their 22nd consecutive season. LeBron and co. take on the feisty Dallas Mavericks at the Staples Center (5:00 pm P.T.) 
This is indeed an exciting matchup considering the quality of athletes who'll battle it out for glory on Christmas day. Luka Doncic has elevated his status and would definitely look to ruin the party in Los Angeles when he and the Mavericks take on the champions during Christmas.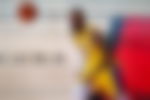 The purple and gold then face the Golden State Warriors on January 18, once again a home game. This fixture will be a proving ground to determine the conference favorites, but Klay Thompson's injury has certainly handicapped the Warriors. 
Next comes LeBron James versus the 'Greek Freak!' , as Giannis Antetokounmpo will host the Lakers at the Fiserv Forum on January 21. The Milwaukee Bucks will be on a redemption run after a poor end to their 2020 season, but do they have enough to outshine the defending champs? 
Who wants to see a recap of the 2020 NBA Finals? Well, everyone does! The Miami Heat take on the Lakers on February 20 and it is a road game for Jimmy Butler and the team. Both teams have added reinforcements from last season, and it would definitely be an exciting clash when these two incredible teams meet on the court! 
ADVERTISEMENT
Article continues below this ad
Read: MONEY MAN: NBA Records LeBron James Will Break With His Extension With Los Angeles Lakers
Lakers' partial schedule for the 2021 season
Dec 11 (7:00 pm PT)

Home

LA Clippers (Pre-season)

Jan 25 (4:30 pm PT)

Away

Cleveland Cavaliers 

Dec 13 (5:30 pm PT)

Home

LA Clippers

(Pre-season)

Jan 27 (4:30 pm PT)

Away

Dec 16 (6:30 pm PT)

Away

Phoenix Suns

(Pre-season)

Jan 28 (4:00 pm PT)

Away

Detriot Pistons 

Dec 18 (7:00 pm PT)

Away

Phoenix Suns

(Pre-season)

Jan 30 (5:00 pm PT)

Away

Boston Celtics 

Dec 22 (7:00 pm PT)

Home

LA Clippers 

Feb 1 (4:30 pm PT)

Away

Atlanta Hawks 

Dec 25 (5:00 pm PT)

Home

Dallas Mavericks 

Feb 4 (7:00 pm PT)

Home

Denver Nuggets

Dec 27 (7:00 pm PT)

Home

Minnesota Timberwolves

Feb 6 (7:00 pm PT)

Home

Dec 28 (7:00 pm PT)

Home

Portland Trail Blazers

Feb 8 (7:00 pm PT)

Home

Oklahoma City Thunder 

Dec 30 (5:30 pm PT)

Away

San Antonio Spurs

Feb 10 (7:00 pm PT)

Home

Oklahoma City Thunder 

Jan 1 (5:00 pm PT)

Away

San Antonio Spurs

Feb 12 (7:00 pm PT)

Home

Memphis Grizzlies 

Jan 3 (3:00 pm PT)

Away

Memphis Grizzlies 

Feb 14 (4:30 pm PT)

Away

Jan 5 (5:00 pm PT)

Away

Memphis Grizzlies 

Feb 16 (5:00 pm PT)

Away

Minnesota Timberwolves

Jan 7 (7:00 pm PT)

Home

San Antonio Spurs

Feb 18 (7:00 pm PT)

Home

Brooklyn Nets 

Jan 8 (5:00 pm PT)

Home

Chicago Bulls

Feb 20 (5:30 pm PT)

Home

Miami Heat 

Jan 10 (4:00 pm PT)

Away

Houston Rockets 

Feb 22 (7:00 pm PT)

Home

Washington Wizards

Jan 12 (5:00 pm PT)

Away

Houston Rockets 

Feb 24 (7:00 pm PT)

Away

Utah Jazz

Jan 13 (5:00 pm PT)

Away

Oklahoma City Thunder 

Feb 26 (7:00 pm PT)

Home

Portland Trail Blazers

Jan 15 (7:00 pm PT)

Home

New Orleans Pelicans

Feb 28 (5:00 pm PT)

Home

Golden State Warriors 

Jan 18 (7:00 pm PT)

Home

Golden State Warriors 

Mar 2 (7:00 pm PT)

Home

Phoenix Suns 

Jan 21 (4:30 pm PT)

Away

Milwaukee Bucks

Mar 3 (7:00 pm PT)

Away

Sacramento Kings

Jan 23 (5:00 pm PT)

Away

Chicago Bulls
ADVERTISEMENT
Article continues below this ad
Read: From James Harden to Steph Curry, Players Who Will Earn the Highest Salary for 2020-21 NBA Season